7 Reasons Why Winter Park Is Colorado's Favorite Playground Year-Round
Find endless options for outdoor excitement, events and other fun things to do in the Winter Park and Fraser area of Grand County.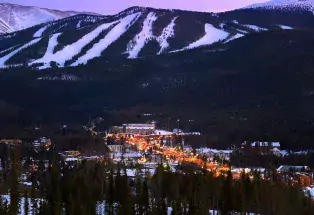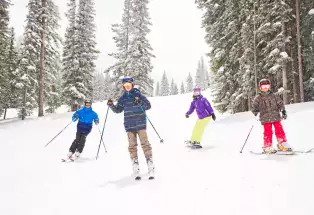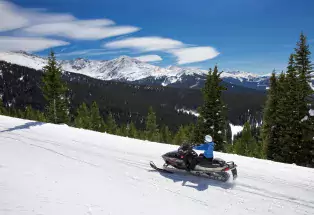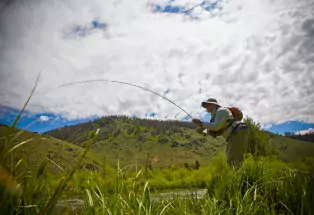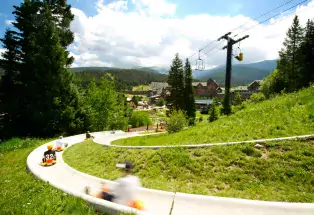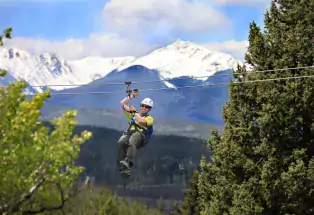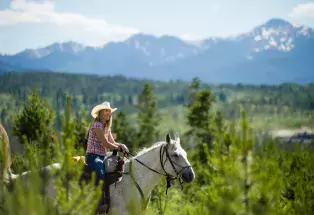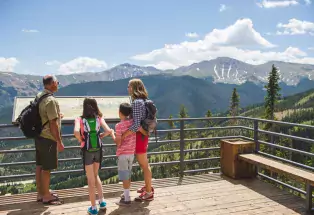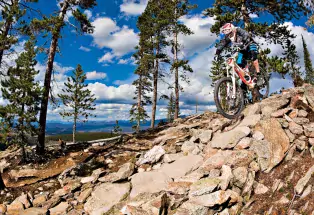 Whether you're an adventure seeker who loves extreme sports, or a family planning the ultimate Colorado vacation, Winter Park and Fraser make for a can't-miss destination. Read on to discover the best these towns have to offer in all seasons.
1. Easily Accessible from Denver
Being able to reach Winter Park from Denver in just over an hour has its advantages. Traveling only 67 miles means less time spent in traffic and more time for fun. If you're flying into Denver International Airport, it's easy to rent a car and make the drive west on I-70 to Highway 40. Book a door-to-door shuttle like Home James Transportation Service, take the Amtrak train to Fraser or hop aboard a Greyhound bus. Once you arrive, The Lift — a free shuttle — makes a loop throughout both towns and operates year-round.
2. A Wealth of Outdoor Adventure
You'll find no shortage of things to do in Winter Park. Though the town may be known for skiing, when it comes to outdoor recreation there is even more to do here in both winter and summer. Skiers and snowboarders of all abilities will be right at home on the slopes of Winter Park Resort and Ski Granby Ranch — or check out the latter for cross-country skiing, as well as Snow Mountain Ranch, Devil's Thumb Ranch, Grand Lake Nordic Center and Arapaho National Forest.
Hop aboard a snowmobile, with rentals and tours available from several outfitters. If you have youngsters in tow, a snow scoot is a scaled-down version that's perfect for learning the ropes. Exploring on foot is also easy with the miles of tree-lined routes through the area. Strap on snowshoes for a powdery excursion in the winter, or take to the hundreds of miles of hiking trails to view brilliant foliage come fall and wildflowers in the summer. Pairing your trek with a night at a yurt, hut or campsite is a chance to feel truly intrepid.
Look to the Fraser and Colorado rivers, St. Louis Creek and countless lakes and streams to find a number of fishing holes. Fly-fishing is especially popular, but tours specializing in wade fishing and drift boating can also be arranged. Other on-the-water pursuits include stand-up paddleboarding locally and whitewater rafting on the Colorado River, just about an hour from Winter Park. And if seeing the water from above is more your thing, zoom up to 40 miles per hour on a zipline tour. Devil's Thumb Ranch and YMCA Snow Mountain Ranch have aerial courses to take your breath away.
3. Exciting Events All Year Long
Visitors are drawn to signature annual events, like the Winter Park Jazz Festival in July. The gathering brings world-class artists to the outdoor amphitheater in Hideaway Park for a weekend of music and entertainment. The summer calendar is packed with musical functions such as Blues From the Top in June, August's Winter Park Music Festival and the free Odell Summer Concert Series. Throughout the year you'll also find free fitness classes, beer and wine festivals, rodeos and races.
4. A Mountain Bike Capital USA™ Experience
With trails galore — more than 600 miles of them, in fact — it's no surprise that Winter Park has been recognized for its superb mountain biking. Along with cross-country singletrack trails, there are also two downhill bike parks that boast everything from beginner routes to double-black-diamond challenges. Rent bikes and gear from local shops throughout the Fraser Valley. Because of the area's mountain-biking clout, it plays host to various events and races, including the Colorado Freeride Festival in late July.
When the mountains are covered with snow, it doesn't mean you have to call it quits for the winter. Fat biking is a cold-weather alternative with an ever-growing following. Equipped with a serious pair of tires, these cycles let you pedal over snow-packed trails with relative ease. For a blend of skiing and downhill mountain biking, consider renting a ski bike. Sign up for lessons or a tour at Winter Park Resort, and you'll be navigating the powder in no time.
5. Unique Adventures & Family Attractions
Put the "play" in "Colorado's Favorite Playground" with the spectrum of crowd-pleasing things to do in Winter Park. Counted among Winter Park Resort's summer amenities is an alpine slide — the longest in Colorado — a climbing wall, human maze and putting course. Tubing is another must: Head to Snow Mountain Ranch for an all-season hill, plus four additional venues around Winter Park and Fraser in the winter. Sledding and ice skating are classic snowy pastimes, and there's even a free rink at Cooper Creek Square. To soak in the beautiful Rocky Mountain scenery, pick an out-of-the-ordinary tour via dog sled or dogcart, sleigh ride or hayride, hot-air balloon or horseback.
6. Daytrips to Rocky Mountain National Park, Grand Lake & More
Venture north and you'll have Rocky Mountain National Park, Grand Lake and Hot Sulphur Springs at your fingertips. Just 30 miles to the south, historic Georgetown provides a glimpse into the Victorian mining era of Colorado. A ride on the Georgetown Loop Railroad is sure to entertain all family members. Bonus: The nearly year-round schedule features Santa's North Pole-themed trips in November and December, and summertime Wine & Cheese Train dates, among others.
7. Lodging in Winter Park, Colorado For All Budgets & Style
Whatever your vacation style, rest assured you'll be resting in a lodging choice suited to your needs. Motels offer affordability, while a rustic cabin or lodge can't be beat for a quintessential mountain getaway. Choose ski-in/ski-out facilities, or cozy and secluded cabins. Families may be more comfortable in a condo rental — particularly properties with one-, two- and three-bedroom units. Go old school or upscale at traditional and "glamping" campsites. And for a taste of Western life, guest and dude ranches deliver an authentic experience.
Want More?
Check out itineraries packed with things to do in Winter Park & Fraser
Find deals on lodging, attractions and more
Photos courtesy of Winter Park and Fraser Chamber.