Colorado Gift Guide for Winter
Whether you want to bring some Colorado home with you, or share it with a loved one, there are countless ways to enjoy the Centennial State — and support local in the process.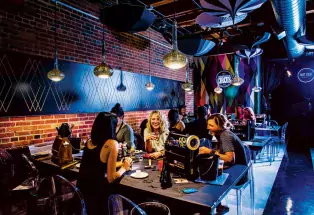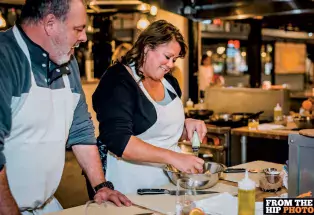 For the Creativity Connoisseurs
Get your kicks, literally, with one- to five-day custom shoemaking workshops. You'll use your hands and imagination to construct the sneakers, sandals or boots of your dreams. 
This isn't your granny's craft shop. Cross-stitch kits here feature icons from across the ages — from Harriet Tubman to Prince — and a percentage of proceeds are donated to rotating nonprofits. 
Work with a master jeweler to dream up no-one-else-has-'em rings, earrings and necklaces made from fine metals and gems. You'll evoke Helen of Troy vibes with DonLo's unique artisan style. 
Awaken your inner DIY-er with clever projects like concrete coasters, make-your-own butcher boards and supple leather pet collars. Artsy adults can sip citrusy mimosas while they craft. 
More: Artisans of Mancos, Mancos; and Left Hand Wool Company, Niwot
For the Experience Seekers
EPIC OR IKON PASS, ALL OVER COLORADO
Pick your path by choosing a ski pass: Epic or Ikon, or both! You'll be cruising Colorado's praise-worthy terrain in no time (and appreciating multi-resort ski/snowboard access as you go). 
Don't get stuck skiing or snowshoeing one tired spot. The CCCSA punch pass means you'll be striding in style at cross-country havens like Breckenridge, Crested Butte and Vail. 
Book a sound-healing session and you'll swear those soothing singing bowls are made of angel's wings. Your wildest worries will melt away with each celestial tone. 
Channel your inner Sir Edmund Hillary with an adventure in our ice-climbing capital. You'll conquer a frozen waterfall using crampons (boot spikes), your trusty ice axe and a healthy speckling of fear. 
More: Tennessee Pass Cookhouse yurt dinner and stay, Leadville; and The Wild Animal Sanctuary tour, Keenesburg
For the Libations Lovers
Book the "Taste, Dine & Stay" package to delight in house-made vino, chef-made meals and all the relaxation you could ask for on the eastern plains.
A nip of Syntax's Straight Bourbon Whiskey feels like you're sipping on sunshine. Made with Colorado's own Poudre River whitewater, the liquor boasts notes of caramel, apricot and honey.
For the Fearless Foodies
Sink your sweet tooth into creamy chocolate bars, hand-dusted truffles and chocolate-lover's smorgasbords from this gourmet chocolatier. 
Fill your morning-time tum (or make a crunchy snack) with gluten-free, vegan and protein-rich granola. You'll love fruity flavors like Tropical Paradise and Berry Me. 
Up the date-night ante with hands-on experiences boasting names like "Flavors From Italy" and "Party in Dublin." Sign up to join classes where chefs cook with you, not for you. 
More: Scaff Brothers salsa, La Junta; and Colorado Coffee Company, Loveland
For the Fashion Fanatics
No matter your vibe (Old West, Roaring '20s or Bob Dylan in a fedora), this custom hatter will craft a crown that's all for you.
You'll feel fly in themed apparel that's stylish and fun. Wear pom beanies, puffer vests, cool caps and casual tanks to declare your love for Colorado. 
Glam up your mountain lewk with a lifestyle brand embodying ski-town chic. You'll be strutting through the village like it's your very own runway. 
More: F.M. Light & Sons, Steamboat Springs; and Rockmount Ranch Wear, Denver
For the Adventure Seekers
FRICTIONLABS' SECRET STUFF HYGIENIC LIQUID CHALK, DENVER
If you love rock climbing, you'll adore Friction Labs' liquid chalk's extra-grippy formula. Find online and in select CO shops. 
These made-in-Colorado skis will make you fly through the pow. Pick from stellar "fat" models like Dream and Deep — or design your very own. Find online or visit the Silver Plume factory.
One of these beefy fat-tire bikes means you can roll your way through anything, even snow and sand. Find online and in select CO shops. 
You'll love how you look in this ladies-only MTB apparel. These cute shorts do double duty with protective bum padding and flattering shapes. Find online and in select CO shops. 
Pro tip: Be kind to Mother Earth (and your wallet) by getting your gear at secondhand shops like Colorado Springs' Mountain Equipment Recyclers. Shopping a killer end-of-season sale never hurts, either!
More: Otterbox, Fort Collins; and Weston Backcountry, Minturn & Denver
Want More?
Hunt for Colorado's treasures and pleasures — and you'll simultaneously be championing our resident makers and creatives.
Learn more about Colorado's thriving wine, craft beer, mead, cider and spirits scene.