Make Durango Your Home Base for Adventure in Colorado
If adventure ranks high on your Colorado travel to-do list, then you should set your sights on one place in particular: Durango.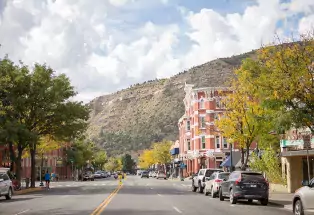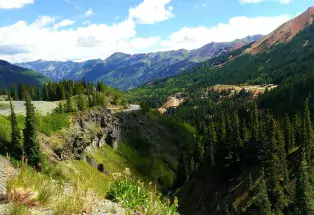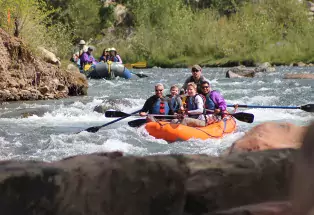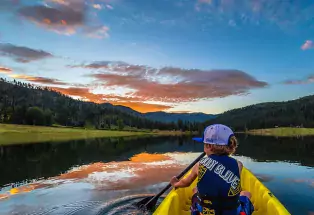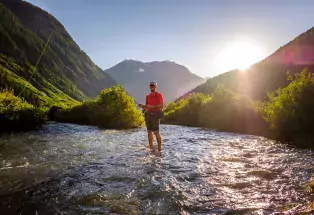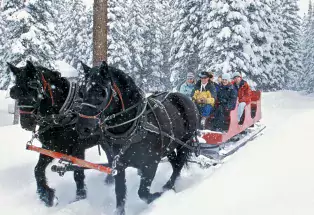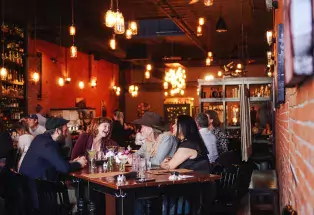 Situated about six hours southwest of Denver, Durango offers everything from whitewater rafting, mountain biking and off-roading in warmer months to skiing, ice climbing and dog-sledding in winter. Throughout the year, you can also take impossibly scenic train rides, explore ancient cliff dwellings and sleep in the very room where author Louis L'Amour wrote many of his Western classics.
If it all sounds like something from a movie, you're not far off; Durango has been the filming location for movies like "The Lone Ranger" and "Butch Cassidy and the Sundance Kid," and the reality is, well, not all that different. The spirit of the Old West lives on here in the swinging saloon doors and rugged San Juan Mountains that spread as far as the eye can see.
Here are a few of the adventures that shouldn't be missed in the Durango area:
1. A Drive With Million-Dollar Views
Half the adventure of visiting Durango is driving in (or out) via US Highway 550, also known as the San Juan Skyway. Just north of town you'll enter the legendary stretch of road known as the Million Dollar Highway, connecting Silverton to Ouray through spectacular mountain passes, plunging river gorges and frozen-in-time mining villages.
Prepare to white-knuckle your way around hairpin turns and sheer cliffs, but the views from spots like Molas Pass and Coal Bank Summit make all the jitters worthwhile. The entire Skyway can be driven as a 235-mile loop, continuing past Ouray onto stop-worthy towns like Ridgway, Telluride, Dolores and Cortez before circling back to Durango.
2. Cliff Palaces, Pit-Houses & Pueblo Culture
Just 35 miles west of Durango, Mesa Verde National Park is home to nearly 5,000 known archeological sites, including some 600 cliff dwellings. These stunningly preserved cliff palaces and pit-houses are where Colorado's Ancestral Puebloan people made their homes from 600 to 1300 AD. You can purchase tickets for a ranger-led tour (a must for history buffs) at the Durango Welcome Center, the only place they're available outside the park. Explore more national parks and monuments in the area
3. Rip-Roaring Whitewater Fun
The wide, free-flowing Animas River carves right through downtown Durango, providing whitewater thrills or laid-back chills for travelers of every age and activity level. Waters on the Upper Animas, located outside of Silverton, are at their highest in June, with Class IV and V rapids for experienced rafters and serious adrenaline junkies. Walk right off 32nd Street in Durango to access the gentler Lower Animas, with floating and rafting conditions suitable for kids as young as 4. Browse packages from local outfitters, and up the adventure quotient by adding on a Jeep tour or scenic train ride.
4. Hiking, Biking & More Land Adventures
With its catbird seat in the San Juans, Durango's mountainous terrain is absolutely tailor-made for adventure. Mountain bikers can maneuver some of the most challenging trails in the West, from Horse Gulch to Hermosa Creek. Gear up at local bike shops such as Mountain Bike Specialists or Durango Cyclery, or consider a guided tour.
The San Juan National Forest is teeming with hiking trails that ramble past shimmering golden aspens in autumn, rushing waterfalls in spring and enchanting wildflower meadows in summer. Jeeping and ATV tours are also big in Durango's topsy-turvy backcountry. If that's not enough adventure for you, explore ziplining, horseback riding, climbing and more.
5. Calling All Anglers
The fish are always biting in Durango, no matter when you visit. Gold Medal fly-fishing awaits in the Animas River, with certain sections just steps from downtown. Vallecito Lake offers fly-fishing, spin-fishing and even ice fishing in an idyllic alpine setting. Downtown outfitters and tackle shops such as Duranglers and The San Juan Angler can hook you up with all the equipment and expertise you'll need.
6. Discover Durango's Winter Wonders
There really is no off-season in Durango, and the region's beauty is only heightened by the changing colors and temperatures. Winter travelers will be treated to a powdered-sugar wonderland of snowy peaks beckoning adventures of every kind.
Skiers and snowboarders will jump for joy at the typically smaller crowds and shorter lift lines at Purgatory Resort, just 30 minutes north of town. The San Juan Forest is a perfect canvas for carving fresh tracks on a snowmobile or dog-sledding adventure. And outfitters like San Juan Expeditions can lead you to some of Colorado's best ice climbing on frozen waterfalls and mountains that look magically like ice castles.
7. Experience the Old (and New) West in Downtown Durango
Downtown Durango offers new adventures around every corner. The town was founded in 1880 by the Denver & Rio Grande Railroad, and many of the buildings from the era remain — including the grandiose Strater Hotel, where author Louis L'Amour wrote many of his Western classics. Learn all about Durango's rough-and-tumble past on a guided mosey with Horsefly History Tours.
As the most populous city in Colorado's Four Corners region, Durango's drinking and dining scene is growing bigger and better all the time. Sip microbrews at Steamworks Brewing, Ska Brewing and Carver Brewing, and sample Mayday Moonshine and other tipples at Durango Craft Spirits. Be sure to pick up your free Tasting Passport in the Durango Welcome Center to discover all of Southwest Colorado's craft beverages. Must-try restaurants include Grassburger, Mahogany Grille and the Diamond Belle Saloon, a real-deal Old West watering hole within the Strater Hotel that still plays host to ragtime pianists. And when it's time to hit the hay, a soak before bed at Durango Hot Springs Resort and Spa is the perfect cure for adventure-rattled bones.
Want more?
Find Durango articles and videos
Discover 12 hidden gems in Durango