River North Brewery
River North Brewery,
6021 Washington Street, Unit A,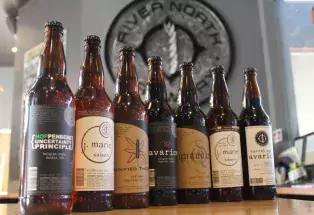 River North Brewery is located just north of downtown Denver at 24th and Blake St in the ballpark neighborhood, at the southern tip of the up-and-coming River North Art District (RiNO for short). We focus on brewing Belgian-style ales and American style ales with a Belgian twist, but the truth of it is that we just brew the kind of beer we like to drink! The brewery was founded by Matt Hess (with a lot of help from his wife Jess). Matt is a former engineer who now spends his time engineering the latest recipes for River North. If you stop by the taproom, you may even find him pouring a pint or two.