Colorado Tasting Tour
From strolling in tidy rows of vineyards to gazing at ruby-red cherries at the farmers' market, it's easy to see why Coloradans are inspired to eat local. Savor the best of Colorado beer, wine, spirits and signature dishes.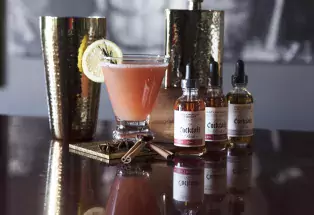 3 Must-Have Colorado Beers
Dale's Pale Ale
As America's first hand-canned craft beer, this hoppy, refreshing brew by Oskar Blues in Lyons is an old standby for camping trips and picnics.
Trippel Belgian-Style Ale
Expect notes of citrus and spicy hops in this high-octane, award-winning beer from Fort Collins' New Belgium Brewing Company.
Yeti Imperial Stout
Like its namesake, the Yeti by Denver's Great Divide Brewing Co. is big and bold, packing a powerful punch of roasted malt flavor, offset by sweet caramel and toffee notes.
3 Quintessential Colorado Dishes
Green Chile Slopper 
No trip to Pueblo is complete without a visit to Gray's Coors Tavern, where you'll find the famed slopper: Two open-faced cheeseburgers smothered with only-in-Pueblo green chile and sprinkled with diced, raw onions.
Colorado Game
Order the game plate at The Fort in Morrison, a restaurant housed in a replica of Bent's Fort in southeast Colorado, to sample a elk and buffalo-sirloin medallions along with grilled teriyaki quail. 
Palisade Peach Pie
In Colorado, summertime means plenty of sweet Western Slope peaches from their namesake city of Palisade. Try these seasonal gems during the annual Palisade Peach Festival each August, where you can sample the prized stone fruits in a variety of different pies, as well as in tasty preserves and other recipes. 
4 Must-Taste Colorado Spirits
Breckenridge Bourbon Whiskey
Using snowmelt water and a mash of yellow corn, green rye and unmalted barley, Breckenridge Distillery creates a deep-amber American whiskey boasting notes of caramel, oak and vanilla.
Silver Tree Vodka
Crafted by Leopold Bros. in Denver, this smooth, gold medal-winning vodka is distilled seven times from a blend of potatoes, malted barley and summer wheat.
Boulder Spirits New Western Style Gin
This distinctively balanced gin by Vapor Distillery in Boulder touts a lush bouquet of flavorful botanicals, including chamomile, hibiscus, star anise, Angelica root, orris root and green tea.
Rising Sun Distillery Colorado Chile White Whiskey
With Mirasol chilies grown down the road in Pueblo, this Denver-made concoction from Rising Sun Distillery celebrates the rich flavor of Colorado's agriculture heritage. Plus, it's perfect in a bloody mary.
3 Must-Taste Colorado Wines
Creekside Cellars Cabernet Franc
Creekside Cellars winery and bistro in downtown Evergreen grows its grapes in Colorado's high desert. With rich notes of stone fruit, raspberry, toasted pecans, caramel and cinnamon — not to mention a spicy finish — the cabernet franc consistently delights.
Laughing Cat Gewürztraminer 
This semi-sweet white wine by Carlson Vineyards in Palisade is a popular choice for food pairings, and its mouthwatering flavors of tropical fruit, honey and asian spices won it a double gold medal at the International Eastern Wine Competition.
Zero Below
Enjoy the complexity of this late-harvest viognier from Whitewater Hill Vineyards & Winery in Grand Junction. It's bursting with the lush flavors of honey, mandarin orange, pineapple and golden raisin.
Colorado Farm Dinners & Farm Stays
Discover Colorado's agricultural bounty with these two unique, pastoral experiences. Experience an authentic farm-to-table meal with Meadow Lark Farm, a summer dinner series held at various farms throughout Boulder County and prepared with fragrant herbs, freshly picked vegetables and sun-ripened fruits from the day's harvest. And take a trip to southwest Colorado's Canyon of the Ancients Guest Ranch in Cortez, where you can help tend farmlands and feed the animals.
Want more? 
Learn about awesome Colorado farm vacations >>
Explore Black-owned restaurants and more >>