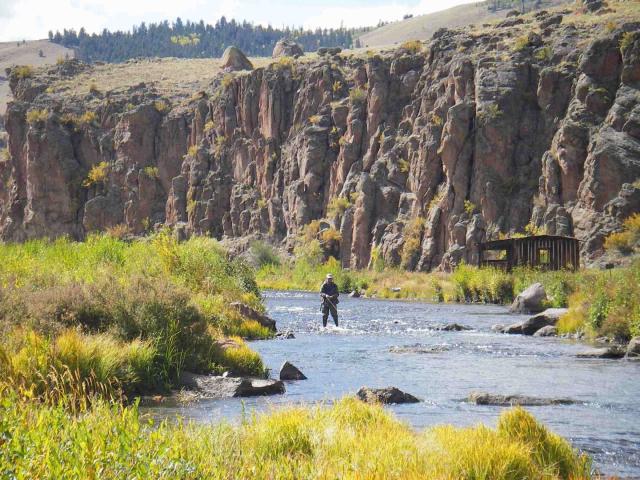 3 Days of Outdoor Adventure Cutthroat Trout Fishing in Colorado's Streams & Lakes
Connect with Colorado's Rio Grande and Colorado River Cutthroat Trout, two species that define the legacy and lore of the West.
Sustainability Activity
Catch and Release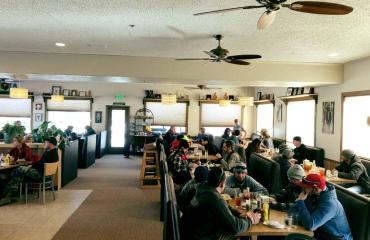 Breakfast
Mountain Lyon Cafe
Mountain Lyon Cafe serves hearty helpings for breakfast or lunch at an affordable price. A selection of omelets to chicken fried steak to…
Activity
Hike to Mohawk Lakes
Hike through pine and aspen forest, along a mountain stream, to a beautiful waterfall spilling over granite slabs. Breaking out above treeline, arrive at Lower Mohawk Lake, then take in spectacular views of the neighboring mountain ranges at Upper Mohawk Lake. Stop and do a little fishing for Colorado River Cutthroat Trout.
Insider's Tip
Grab Lunch for Your Hike
The hike to Mohawk Lakes is too long for you to hike out, fish and get back for lunch. So pack a gourmet sandwich from Cabin Coffee Company to take with you.
Lunch
Cabin Coffee Company
Make great boxed lunches to go. We serve bagels and coffee, so people can get their breakfast here, too, and grab a boxed lunch to go.
Activity
Bike Boreas Pass Road
Mountain bike on this popular trail that only gains 1,100 feet in elevation. It's a nice and easy ride for optimal scenery sighting.
Insider's Tip
Reserve Your Ride
Dinner
Twist
Eclectic American comfort food served in a cozy cottage eatery with a patio and mountain views.
Activity
Drive the Collegiate Peaks Byway
Drive along the scenic Collegiate Peaks Byway and marvel at some of the state's highest mountains on your way to charming Buena Vista.
Lodging
Buffalo Peaks Bed and Breakfast
Bed and Breakfast located in Buena Vista, Colorado. One mile from downtown Buena Vista.
Insider's Tip
Take a Bright & Early Drive to Durango
Rise, shine and head toward Durango to enjoy breakfast and get your day's adventures off to a great start.
Breakfast
Durango Doughworks
Donuts, bagels, coffee, burritos, salads, sandwiches, dine in, grab-and-go.
Activity
Fish Hermosa Creek
Hermosa Creek Trail is an 18.4 mile moderately trafficked point-to-point trail located near Durango that features beautiful wildflowers and is rated as moderate. The trail offers a number of activity options and is best used from June–October. Wet your fishing line for Colorado River Cutthroat Trout.
Insider's Tip
Land Some Gear or a Guide
Didn't bring your fishing supplies with you? Duranglers is here to help. They offer guided trips, classes and more.
Insider's Tip
Make Your Way to Alamosa
Breakfast
Milagros Coffee House
Drink Coffee....Love Others!  Milagros Coffeehouse not only serves a full line of delicious espresso and coffee drinks, teas, and baked goods, we…
Activity
Fish Medano Lake
Little Medano Creek Trail to Medano Lake is a 25.1 mile lightly trafficked out and back trail located near Mosca. It's a river home to the Rio Grande Cutthroat Trout, so get ready to fish the day away.
Insider's Tip
Get Outfitted