Collegiate Peaks
Salida
57
Granite
Year-Round
Pikes Peak Wonders
Allow 2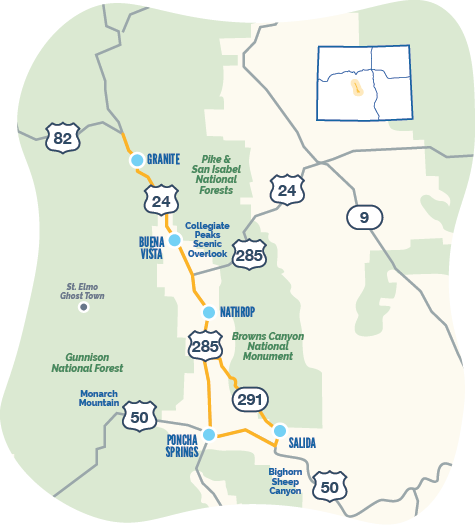 Trip Tips
This year-round drive is particularly spectacular in the fall to peep the changing leaves; plan your trip accordingly!


There are EV-charging stations in Salida, Buena Vista and beyond.
Keep watch for Mount Antero, a fourteener near Buena Vista where Colorado's state gemstone, aquamarine, is mined.
Whitewater rafting in Salida and Buena Vista is generally best in early summer; check with an area outfitter for river conditions and to book.
See some of this byway's highlights — and read below for many more!
The area also boasts the Chaffee County Libations Loop between Salida and Buena Vista. Make a point to enjoy local wineries, distilleries and breweries along the way — like Deerhammer Distillery and Eddyline Brewery in Buena Vista, Elevation Beer Company in Poncha Springs, or Soulcraft Brewing and Wood's High Mountain Distillery, both in Salida.
Start your scenic drive along Interstate 291 in Salida. Situated along the Arkansas River, the town is a major hub for rafting, kayaking and fishing tours. During spring and summer, when the river is at its highest and the temperatures are at their warmest, a close-knit rafting community can be found frequenting local restaurants and hotels. Salida must-dos include exploration of area mountain-bike trails and Arkansas Headwaters Recreation Area, skiing at Monarch Mountain and soothing sore muscles at Salida Hot Springs Pool.
Fishing is popular year-round along this entire stretch of byway; and near Salida, anglers quickly fill their quota of trout every season of the year. A tour at Mt. Shavano Hatchery will further educate visiting anglers about one of the largest trout hatcheries in the state. For a sure catch, look east of town in the area's Gold Medal waters. 
While you're there, plan a stop within the Salida Creative District to enjoy its historic downtown, artist-owned galleries and studios, one-of-a-kind shops and agritourism efforts like the Salida Farmers Market (Saturdays, early June through mid-October). Located in Salida's heart, see a live performance at SteamPlant Event Center, home to 500 events every year. Or extend your stay with an overnight booking at DRAM Apothecary's historic Poor Farm, a renovated 19th-century vacation home with views of the Collegiate Peaks. 
Salida is often known as a recreational haven, but it also happens to be the largest historic district in the state because of its gilded mining connection. Take a detour to see the former mining camps of St. Elmo, Vicksburg and Winfield. Or visit Hutchinson Homestead & Learning Center and the Salida Museum to uncover its Heart of the Rockies history.
Next along the byway is Poncha Springs, a small town that once held huge significance for an early Colorado explorer: Zebulon Pike (for which Pikes Peak is named). In the winter of 1806, Pike and his party hunkered down here until the snow passed. The town commemorates Pike's respite from exploration with a historical marker. 
Today, Poncha Springs is often referred to as "the crossroads of the Rockies," thanks to its wealth of outdoor recreation. Hiking, snowshoeing, cross-country skiing, mountain biking, rafting, kayaking, hot-spring dipping, golfing and any other activity you can think of can be done in and around town. History buffs will enjoy a stop at Poncha Springs' schoolhouse; completed in 1883, it's now home to Town Hall and a museum.
Continue your drive to the town of Nathrop, a once-popular railroad stop in the 1800s, where visitors seeking to soak in natural hot springs found respite. Today, you can still dip into geothermal waters at the Mount Princeton Hot Springs Resort and soothe away what ails you. A short detour west will take you to the Chalk Cliffs Wayside Overlook and its spectacular vistas.  
Snap a photo at Collegiate Peaks Scenic Overlook on your way to Buena Vista, another town well-versed in rafting culture. It pops with activity during spring and summer, when melting snow from the surrounding mountains feed the adjoining Arkansas River. Browns Canyon National Monument, home to some of Colorado's most popular rapids for whitewater rafting, is nearby. As in neighboring Salida, fishing and kayaking in the Buena Vista area is exceptional. 
In the late 1800s, when silver and gold poured out of the surrounding hillsides, Buena Vista became a railroad town, playing host to three different rail companies: the Denver & Rio Grande Western, Denver South Park & Pacific and Colorado Midland railroads. Today, the Union Pacific Railroad can still be seen chugging along the tracks near town.
An Official Colorado Main Street Community, Buena Vista's downtown is a vibrant place to eat, shop and play. Its farmers' market, held a few blocks east of historic Main Street, runs Sundays — early June through early October. Learn about town history with visits to Turner Farm and other Buena Vista Heritage museums. Then take a farm tour and stock up on delicious cheese at Jumpin' Good Goat Dairy. Other more-outdoorsy stops include Browns Canyon Adventure Park and exploration in the San Isabel National Forest. Buena Vista's developed park facilities include a whitewater park, rock-climbing wall, skate park and dog park. Stay at the Surf Chateau boutique hotel for riverside atmosphere.
End your tour in Granite, a tiny alpine town located about halfway between Buena Vista and Leadville along Highway 24. Though it has few residents these days, the scenic area features roots in Colorado's Gold Rush history. 
Events on the calendar: Salida Art Walk, Salida Bike Fest, Gold Rush Days/Burro Race Triple Crown in Buena Vista, Collegiate Peaks Stampede Rodeo in Buena Vista, Salida Fiber Festival, FIBArk — the nation's oldest whitewater festival — in Salida
Side Trips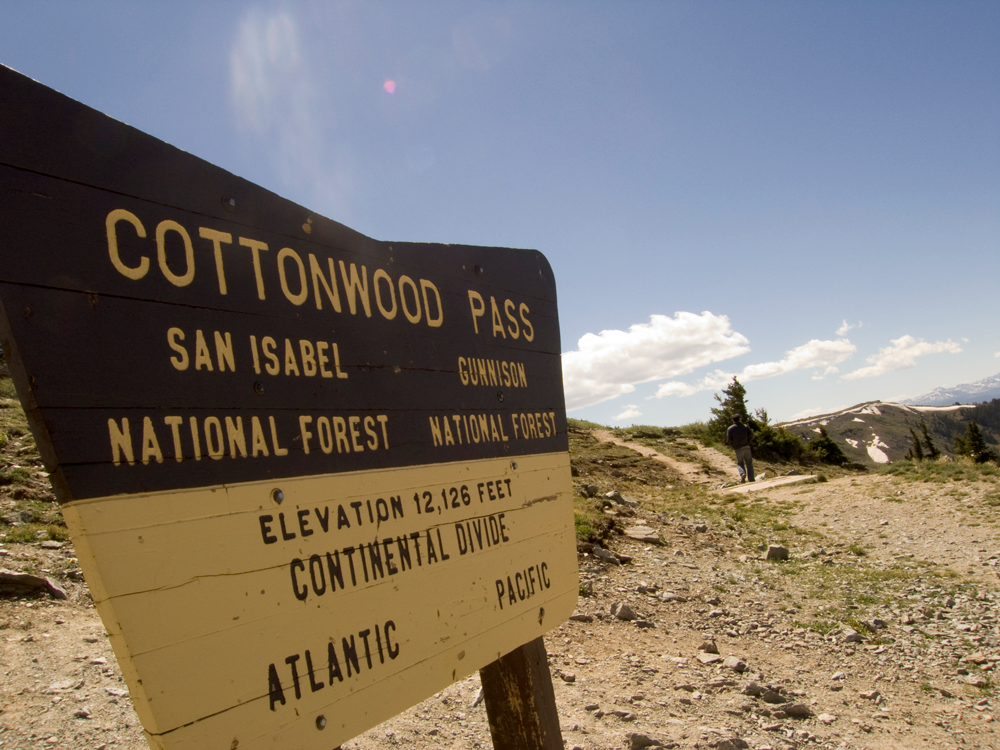 Cottonwood Pass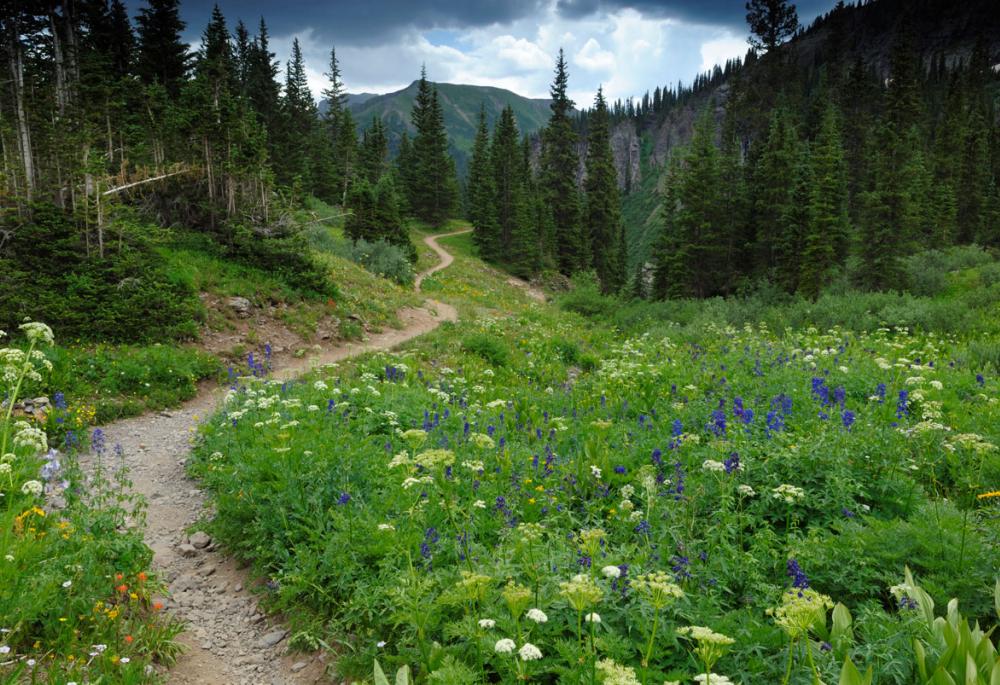 Leadville
Located a little more than 40 minutes from Buena Vista, Leadville is the highest incorporated city in North America and found nearby Colorado's highest fourteeners — Mount Elbert and Mount Massive.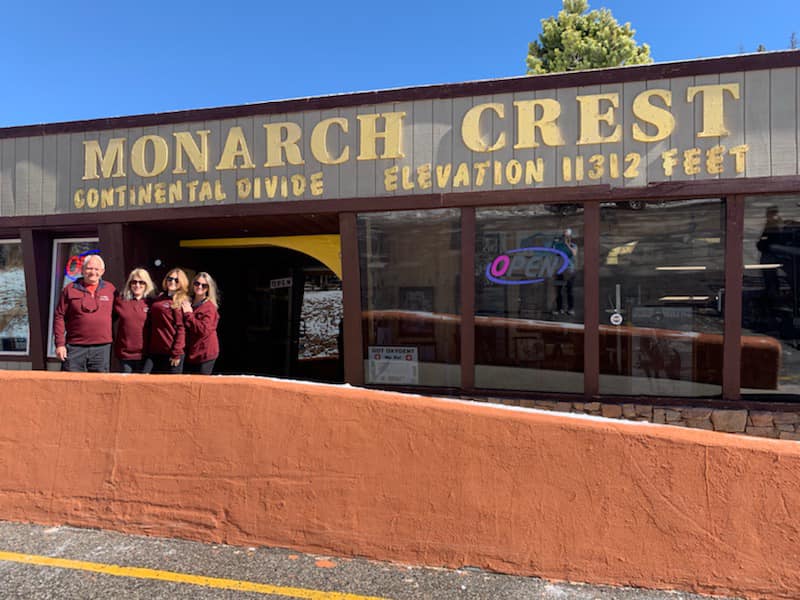 Monarch Crest Scenic Tramway
 An activity perfect for summer, ride this scenic tram from the top of Monarch Pass for views of the Continental Divide.
See All Byways