Sylvan Dale Guest Ranch
Sylvan Dale Guest Ranch,
2939 N. County Road 31D,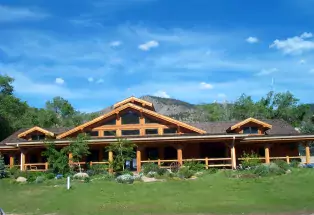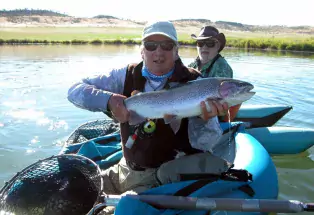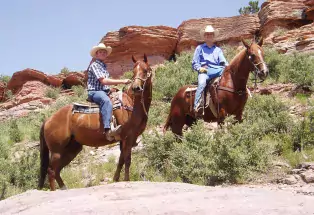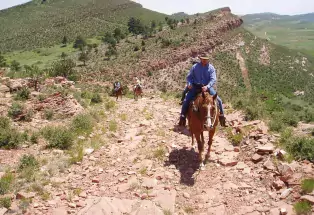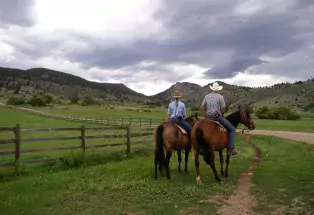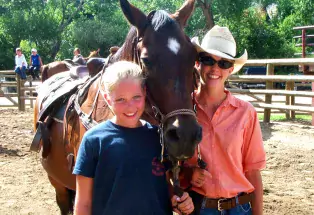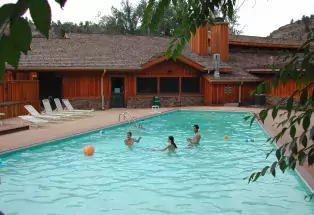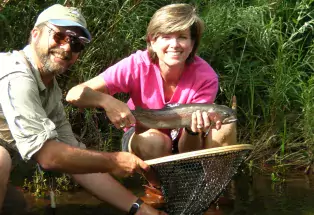 Sylvan Dale offers 3200 acres of private land to explore on your guided trail ride!  Rides vary in length from 1-4 hours, and are available for all ability levels, ages 7 and up.  Our weight limit is 240lbs, as we only have Quarter Horses in the riding string. Call for pricing and details at (970) 667-3915.  Discover your inner cowboy with Sylvan Dale Guest Ranch!  We're an easy hour drive from Denver, as well as we're close to Loveland, Fort Collins, and Estes Park.  Come join us!
Average Room Rate:

$ = Less than $100,
$$ = $101-$200,
$$$ = $201-299,
$$$$ = $300 and Up
Difficulty Levels:

Advanced,
Beginner,
Intermediate
Facility Amenities:

Bus/Motorcoach Parking,
Business Center,
Complimentary Breakfast,
Food/Beverage Service,
Free Parking,
Gift Shop,
Outdoor Grills,
Parking on Site,
Picnic Area,
Playground,
Pool (Outdoor),
Restrooms
General Information:

Adults Only,
Family-Friendly,
Free Wi-Fi,
Guides Available,
Maximum Meeting Room Capacity,
Number of Units,
Pet-Friendly,
Private Instruction Available,
Hours of Operation
Group Amenities:

Accommodates Tour Groups,
Bus/Motorcoach Parking on site,
Group Instruction Available,
Maximum Group Size,
Team-building Activities Offered
Room Amenities:

Hair Dryer,
In-Room Fireplace,
Iron/Ironing Board,
Kitchen Facilities,
Microwave,
Refrigerator
Room Types:

1-Bedroom Units,
2-Bedroom Units,
3 Bedrooms or More,
Connecting Rooms,
Double,
Queen
Rate Information:

Fall/Winter (Range),
Spring/Summer (Range)