Hotel Maverick
Hotel Maverick,
840 Kennedy Ave,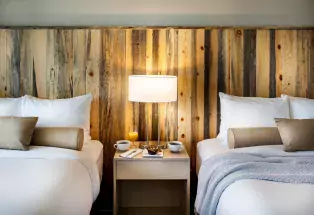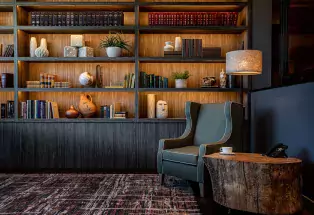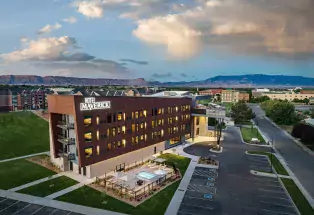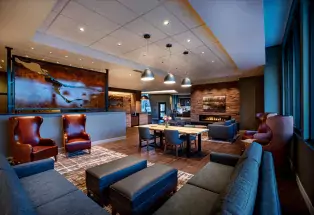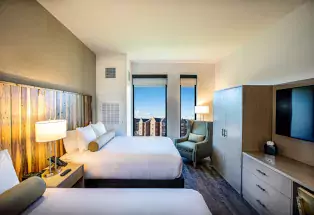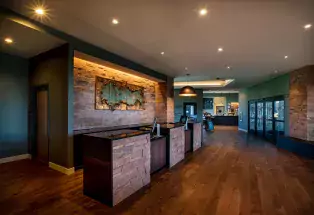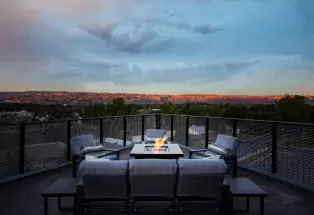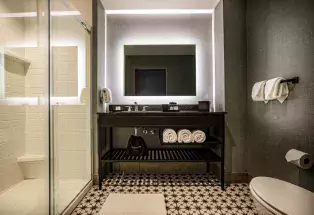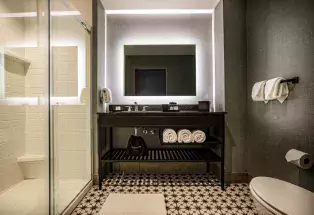 Grand Junction's premier destination for travelers who seek an upscale, boutique — and at the same time uniquely down-to-earth — "New West" experience. Located on the Colorado Mesa University campus, we offer an unparalleled location that serves as your base camp for interacting with the university and/or exploring the natural beauty and outdoor recreation that surrounds us.
Breathtaking Landscapes
While all the best features of CMU's campus are a short walk from the hotel, guests can also enjoy close proximity to mountains, rivers, and hiking trails. Plus, the local shops, galleries, and music venues of Downtown Grand Junction are just over a mile away.
Rooftop Drinks & Dinner
Whether you're looking to settle in and study with a freshly-brewed cappuccino at Betty's Coffee, or you'd like to savor regional fare and craft cocktails with a view at Devil's Kitchen, Hotel Maverick features elevated dining with flavors inspired by our rustic surroundings.
Discounts:

Group Discount Available,
Student
Facility Amenities:

24-hour Front Desk,
Bar/Lounge,
Concierge Service,
Exercise/Fitness Facilities,
Free Parking,
Hot Tub,
Parking on Site,
Reservations Accepted,
Restaurant On Site
General Information:

ADA Accessible,
Family-Friendly,
Free Wi-Fi,
Number of Units,
Pet-Friendly
Room Amenities:

Cable/Satellite TV,
Hair Dryer,
Iron/Ironing Board,
Refrigerator,
Room Safe