9 Ways to Experience Live Music in Denver
Home to a vibrant and varied live-music scene, it's no wonder Denver offers a diversity of venues running the gamut from quirky to classic. From intimate jazz bars to stadium seating to a self-proclaimed "gastro-brothel," there's something for every taste in the Mile High City.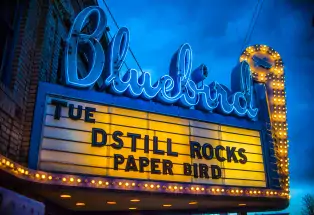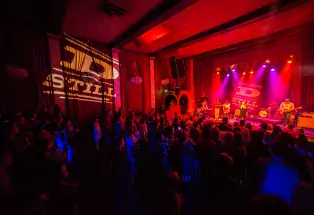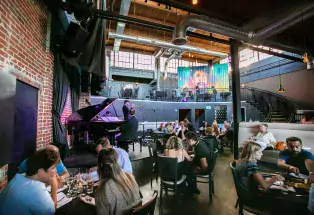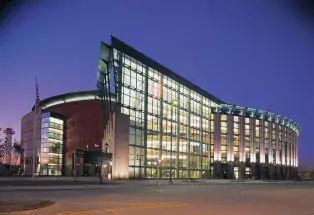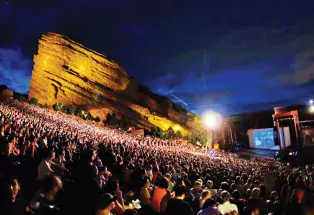 Make Denver's musical entertainment a priority this year with these nine year-round venues, and you're barely scratching the surface. Click here for Denver's full venue list.
Bluebird Theater
Denver's storied Bluebird Theater, built in 1913 as a movie house, pivoted to live music in 1994. Not only does it satisfy history buffs' desires for Denver locales on the National Register of Historic Places list, its fabulously vintage neon marquee makes this landmark unforgettable. The 500-seat theater hosts numerous emerging and touring acts — from local groups to internationally known bands. And, good news for ticket holders, the Bluebird's tiered layout means everyone has a good view.
Dazzle
A perfect mix of supper club and authentic jazz bar, Dazzle offers daily music and a full-service restaurant. Open since the late 90s, this fan-favorite jazz club now occupies downtown Denver's nearly 150-year-old Baur Confectionery Building, a Denver institution for culinary delights spanning generations. Dazzle's intimate performances breathe new life into its historic Baur location, showcasing improvisational jazz musicians from around the world. Make it a musical meal for lunch or dinner, then come back for the uber-popular weekend brunch.
Grizzly Rose
Globeville
Get your country music fix with a trip to Grizzly Rose. Known for its hardwood dance floor and wild mechanical bull rides, this honky-tonk bar and dancehall has welcomed toe-tapping cowboy boots since 1989. The country music venue hosts almost nightly music, including past big-name acts like Taylor Swift, Willie Nelson, Faith Hill and Waylon Jennings. Southwestern flavors are offered nightly at the on-site Smokehouse Grill. Learn to line dance with a lesson on Grizzly Rose's massive dance floor.
The Mission Ballroom
A true new kid on the block, The Mission Ballroom opened its doors to Denver music scenesters in summer 2019. Located in Denver's thriving RiNo Arts District, it features plenty of space to dance in the ballroom, along with top-tier sound and lighting for a full-sensory experience. Head here for a mix of touring acts — from indie to EDM to bluegrass.
Nocturne
Delve into craft cocktails, small plates and lots of jazz with a visit to Nocturne, a two-level repurposed warehouse bar in the heart of RiNo. Artists in residency perform for six to eight weeks at a time, playing original work as well as songs by jazz heroes. The jazz-themed supper club partners with a seasonal culinary program to deliver delicious, five-course meals inspired by the music.
Ogden Theater
The Capitol Hill neighborhood is known for good coffee shops, a plethora of fine restaurants to make any foodie swoon and awesome music venues. The Ogden Theatre is one such venue hosting anywhere from two to five shows per week. Located on East Colfax Avenue, this venue is general admission only, so make sure to get there early to find the perfect floor space. Offering an eclectic mix of genres and near-constant sell-out attendance, the Ogden is by and large one of Denver's most essential venues.
Paramount Theatre
Located on Glenarm Place on Denver's 16th Street Mall, this authentic art-deco venue offers a sumptuous setting for downtown entertainment. Opened with much fanfare in 1930, the Paramount Theatre maintains its original glamour with ornate, fanciful detailing, Jazz-era architecture and plush, red seats. Look for the original organ installed to accompany silent movies from a bygone era. The theater now plays host to an eclectic mix of live music, theater performances and author visits.
Ball Arena
As home turf for Denver Nuggets (NBA) and Colorado Avalanche (NHL), Denver's largest, state-of-the-art arena also hosts big-name touring acts throughout the year (especially spring through fall). The Ball Arena, in fact, puts on more than 225 events annually. Just a few minutes from downtown, this multi-use arena is near plenty of dining and hotel options. It also boasts three on-site restaurants, plus lots of delicious concession food.
Red Rocks Park and Amphitheater
Renowned globally by fans, this truly spectacular (not to mention naturally formed) outdoor amphitheater delivers exemplary acoustics and scenic views (especially at night when Denver's cityscape sparkles in the background). Head to Red Rocks Park and Amphitheater, only 15 miles west of Denver, for its namesake red-rock formations and famed performers. The stage previously hosted rock legends like the Beatles and the Grateful Dead among others. Make this landmark a destination for hiking and biking as well. Its panoramic trails in the surrounding park are well worth the journey. Read more about ways to fall in love at Red Rocks.
Want More?
Learn more about Denver's must-see locations and events, and order a Denver Visitor Guide.
Explore the creative vibe of Denver's RiNo Arts District