Colorado Restaurant Bites: Coffee Toffee at Mouse's Chocolates in Ouray
After basking in the visual delights of Ouray's charming box-canyon locale and soaking up the Swiss Alps-like atmosphere, you must visit Mouse's Chocolates at 520 Main Street to give your taste buds a little lovin' with their one-of-a-kind coffee toffee.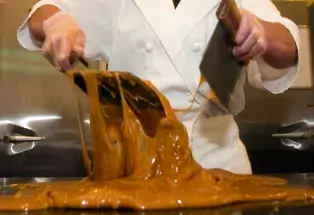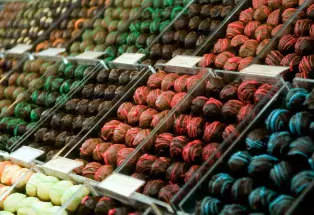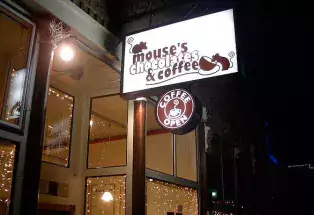 Mouse's begins not only their coffee toffee, but all of their decadent confections with simple, natural ingredients and Callebaut Belgian chocolate, known for its smooth European texture, 100 percent cocoa butter and deep, complex flavor. For almost eight years, the chocolatiers at Mouse's have crafted coffee toffee by mingling their in-house roasted espresso with butter and cane sugar for a unique concoction with a strong coffee kick.
With lots of love, Mouse's confectioners make all of their deliciousness by hand, and part of the entertainment when you stop in the shop is watching them at their craft. Most of the chocolate at Mouse's is sold by weight, so prepare to spend $34 per half pound.
To really get indulgent and ensure you'll exit the shop in a delicious choco-coma, order the Shameless to swirl. We don't believe there's any shame in slurping this mocha coffee topped with crushed toffee, caramel and whipped cream.
In addition to toffee and coffee creations, Mouse's makes truffles, caramel, fudge, almond bark, nut clusters and their exclusive scrap cookie — Mouse's homemade cookie base infused with scrumptious scraps such as toffee bits and truffle pieces you would expect from a chocolate shop.
Once you visit, you'll walk away thanking Mouse for moving from New York to Ouray more than a decade ago to bring a little chocolate nirvana to this beautiful mountain town. And, don't forget, they'll ship anywhere, so you can keep your chocolate fix even when you're back home.
Want more? 
Sample these iconic Colorado foods >>
Find fine-dining gems across the state >>
Photos: Courtesy of Mouse's Chocolates.