A Family Weekend in Southwest Colorado
Take a three-day spin with the family through southwest Colorado's rich cultural attractions and historical sites. Sky Ute Casino Resort in Ignacio is the perfect home base for exploring the area — along with exciting casino games, this luxurious hotel in Ignacio also features plenty of family-friendly activities for an educational, fun and relaxing trip.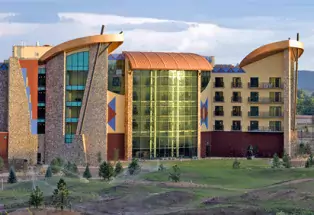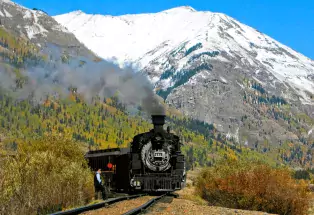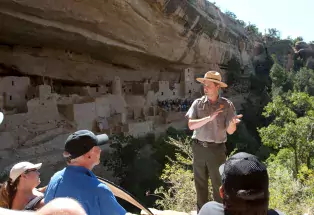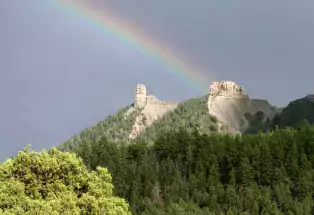 Day 1
Start your vacation by checking in at Sky Ute Casino Resort, where you can choose from spacious guest rooms, plush suites and an amenity-packed RV park. Located on the Southern Ute Indian reservation, the resort's organically shaped architectural features and museum-quality artwork showcase the vibrant heritage of Colorado's Southern Ute Indian Tribe, while providing modern accommodations and amenities.
Afterward, recharge with lunch at Rolling Thunder Grill, where you can fill up on contemporary pub fare with a Southwestern twist before heading into the casino for a (hopefully) luck-filled afternoon of slot machines, table games, roulette and bingo. If the kids are in tow, play the arcades and a few games of bowling at Rolling Thunder Lanes
Day 2
In the morning, fuel up at the Willows Cafe & Bistro before taking the free shuttle to downtown Durango. At the Durango & Silverton Narrow Gauge Railroad & Museum, you can ride a heritage steam-powered train through the rugged wilderness of the San Juan National Forest. Another option is to drive to nearby Mesa Verde National Park to explore Ancestral Puebloan cliff dwellings and the thousands of sites that make the park one of the richest archeological zones in the world. After exploring the region's historic landmarks, head back to the resort to relax in the indoor swimming pool, which features a lazy river and a hot tub. 
Day 3
Get an early start on the day with a drive to picturesque Pagosa Springs, a culturally rich town with art galleries, theaters and museums. Pagosa Springs is also well known for its therapeutic hot springs, backcountry trails and striking geological features like Chimney Rock National Monument, making it an ideal destination for outdoor adventures.
After a day of taking in southwest Colorado's spectacular ochre mesas and jagged San Juan Mountain vistas, drive back to Sky Ute for dinner and entertainment.
Seven Rivers Steaks Seafood Spirits delivers steakhouse favorites in an elegant atmosphere, while Rolling Thunder Grill dishes up a robust menu with everything from burgers and salads to Native American frybread.
Visiting in Winter?
Skiers and boarders have two options near Sky Ute Casino Resort: Wolf Creek Ski Area and Purgatory Resort (formerly Durango Mountain Resort). For lower-key adventure, head to Navajo State Park and snowshoe its five scenic trails.
Photo Credits: Sky Ute Casino Resort, Matt Inden/Miles, Matt Inden/Miles, Matt Inden/Miles.