MICHELIN Guide Starred Colorado Restaurants
MICHELIN Guide has come to Colorado!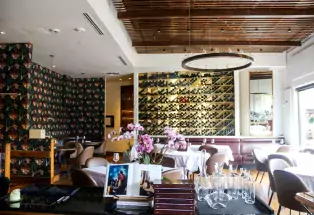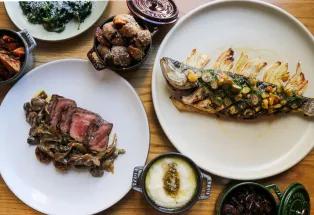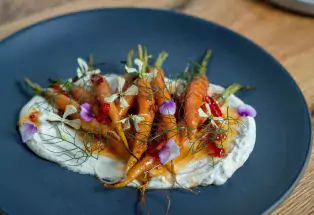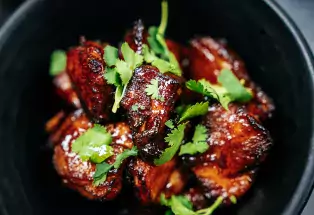 The esteemed MICHELIN Guide's inspectors dined in Colorado restaurants from Denver and Boulder to Aspen, Snowmass Village, Vail and Beaver Creek to identify those serving an exciting mix of flavors on their menus. Colorado received five One-MICHELIN-Star restaurants, four Green Star restaurants, nine Bib Gourmand designations and 30 Recommended restaurants. Jump to the recognized restaurants.
The state caught the Guide's attention with its rich culinary community of established, notable chefs and innovative up-and-comers using a wide range of high-quality ingredients often sourced locally and sustainably. Farm-to-table dining, multicultural influences, distinct weather and our mountainous terrain inspire unique takes on new and classic dishes.
This is the first time any Colorado restaurant has been considered for this prestigious designation. Meticulous in maintaining their confidentiality, MICHELIN Guide inspectors made dining reservations anonymously and paid for all their meals to ensure they were treated the same as any other customers.
The Colorado restaurant ratings followed MICHELIN's time-tested methodology, based on five criteria to ensure a level playing field: 
Quality products
Harmony of flavors
Mastery of cooking techniques
Voice and personality of the chef reflected in the cuisine
Consistency between each visit and throughout the menu (Each restaurant is inspected several times a year.)
MICHELIN has several designations for its ratings:
3 MICHELIN Stars: Exceptional cuisine, worth a special journey!
2 MICHELIN Stars: Excellent cooking, worth a detour!
1 MICHELIN Star: High-quality cooking, worth a stop!
MICHELIN Green Star: At the forefront of the industry when it comes to sustainable practices
MICHELIN Bib Gourmand: Good quality, good value cooking
One Michelin star
Beckon
2843 Larimer St., Denver, 303-749-0020
More than just a name, it's an ethos at this ambitious RiNo dining room from Chef Duncan Holmes where staff warmly welcome you. Once inside this Scandi-cool space, diners pull up a chair at the 18-seat ... Read More
Bosq
312 S. Mill St., Aspen, 970-710-7299
At this singular enclave, Chef Barclay Dodge and his team are executing seasonally inspired cooking that focuses on foraging, fermenting and local farms. The dimly lit interior might seem moody and my ... Read More
Frasca Food and Wine
1738 Pearl St., Boulder, 303-442-6966
This sleek restaurant is set in the heart of downtown Boulder on a charming street lined with shops and restaurants. All are treated as special guests here, where the cooking is Italian, but in a hype ... Read More
One Michelin Star Green Stars
Brutø
1801 Blake St., Denver, 720-325-2195
This hip spot from Kelly Whitaker's Id Est Hospitality Group is tucked away in the Dairy Block's Free Market. Chef Michael Diaz de Leon runs the show here, where the team takes a serious approach to ... Read More
The Wolf's Tailor
4058 Tejon St., Denver, 720-456-6705
With culinary stylings as singular as its name, this charmer stands apart from the pack. Chef Taylor Stark shepherds a creative multicourse menu that abounds with personality, boasting a unique, genre ... Read More
Green Star
Blackbelly Market
1606 Conestoga St., Boulder, 303-247-1000
Chef/owner Hosea Rosenberg is a familiar name in these parts, and Blackbelly Market is just one of the reasons why. There are plenty of spots to sip and snack here, whether at the counter facing the ... Read More
Bramble & Hare
1970 13th St., Boulder, 303-444-9110
It's a farmhouse-meets-lodge vibe at Jill and Chef Eric Skokan's Bramble & Hare, where wood paneled walls and wood floors keep things rustic, and chairs and loveseats are draped with fur throws for ... Read More
Bib Gourmand
AJ's Pit Bar-B-Q
2180 S. Delaware St., Denver, 720-815-5571
Owners Amanda and Jared Leonard and pitmaster Patrick Klaiber have a hit with AJ's Pit Bar-B-Q. From the white-washed facade and neon sign to the picnic tables and white metal chairs inside, this place ... Read More
Ash'Kara
2005 W. 33rd Ave., Denver
At this brightly hospitable neighborhood spot, Chef Reggie Dotson offers up an exploration of contemporary Israeli cuisine, pulling in influences from the Mediterranean, North Africa and Middle East. Read More
Basta
3601 Arapahoe Ave., Boulder, 303-997-8775
Concrete floors, cream walls and an open kitchen with a wood-burning oven set an industrial-chic tone at Basta. Snag a spot at the bar and you'll have a front row seat to the culinary action, where ... Read More
The Ginger Pig
4262 Lowell Blvd., Denver, 720-324-8416
The story here begins with Chef Natascha Hess's time as an exchange student in Beijing, where her host family taught her the fundamentals of Chinese home cooking, lessons that sparked a full-bore ... Read More
Glo Noodle House
4450 W 38th Ave., Denver, 303-993-4180
The location in a run of the mill strip mall belies the cool interior at this spot named for Chef/owner Chris Teigland's mother. Inside, dark charcoal and dark wood are offset by pops of bright colors ... Read More
Hop Alley
3500 Larimer St., Denver, 720-379-8340
Hop Alley refers to the original name for Denver's Chinatown, but there's nothing historic about this sleek restaurant. In keeping with the contemporary look, the Chinese menu with Sichuan leanings ... Read More
La Diabla Pozole y Mezcal
2233 Larimer St., Denver, 720-519-1060
This Larimer Street spot from chef Jose Avila is no fuss and no frills but all heart. Inside, it's equal parts cozy and colorful with dark, unpolished wood floors and vibrant walls. In case the name ... Read More
Mister Oso
3163 Larimer St., Denver, 720-677-6454
It's laid-back and lively at Mister Oso, a small but stylish spot with a creative menu and clever cooking. Chef/owner Blake Edmunds has a hit on his hands, with a second location opening in recent years ... Read More
Tavernetta
1889 16th St. Mall, Denver, 720-605-1889
Tavernetta is an absolute stunner. Every detail has been considered and designed to encourage lingering and relaxing in this unique and beautiful space. The Italian menu nods to more well-known dishes ... Read More
MICHELIN-Recommended Restaurants
A5 Steakhouse
1600 15th St., Denver, 303-623-0534
With its prime corner location, large picture windows and beautifully framed doors, A5 Steakhouse beckons diners with an instant warmth. Inside, an attractive bar is particularly welcoming, especially ... Read More
Barolo
3030 E. 6th Ave., Denver, 303-393-1040
Here you'll find one of Denver's most esteemed and longstanding fine dining establishments, which keeps a loyal stable of regulars thanks to its singular hospitality and finely tuned, flavorful take ... Read More
Dio Mio
3264 Larimer St., Denver, 303-562-1965
Chefs/owners Spencer White and Alex Figura have a background in fine dining, but this popular fast-casual concept thrives on an accessible, laid-back format. Creativity and a clear understanding of ... Read More
Dushanbe Tea House
1770 13th St., Boulder, 303-442-4993
This hand-built gift from Dushanbe, Boulder's sister city in Tajikistan, offers a respite from quotidian life. Walk through the front garden and you'll be instantly transported to a zen-filled, magical ... Read More
Element 47
675 E. Durant Ave, Aspen, 970-920-6330
The name is a nod to Aspen's origins as a silver mining town, and its location inside the luxurious Little Nell Hotel, mere steps away from the slopes, is certainly glitzy. Enter the sleek, modern ... Read More
Fruition
1313 E. 6th Ave., Denver, 303-831-1962
Although the space itself isn't exactly ritzy, top-flight service and indulgent cooking combine to make guests here feel like royalty despite the lack of luxury trimmings. Chef Alex Seidel is one of ... Read More
Guard and Grace
1801 California St., Denver, 303-293-8500
Guard and Grace occupies an enviable location at the base of the 56-floor Brookfield Building in downtown Denver. Expectations at this restaurant in one of the city's tallest skyscrapers are deservedly ... Read More
Hey Kiddo
4337 Tennyson St., Ste. 300, Denver, 720-778-2977
High above Tennyson Street, Hey Kiddo is one of Denver's trendiest restaurants. From the third floor location to the eclectic menu, there is nothing typical about this hot spot. Chef Kelly Whitaker ... Read More
Marco's Coal Fired
2129 Larimer St., Denver, 303-296-7000
Set in the shadow of Coors Field, Marco's takes pride in being the only spot in Colorado to be certified by the Associazione Verace Pizza Napoletana—a stamp of approval from the Italian birthplace of ... Read More
Mawa's Kitchen
305 Aspen Airport Business Center, Ste. F, Aspen, 970-710-7096
Mawa's Kitchen may not be the easiest to find with its tucked-away entrance, but stay the course because it's worth visiting this welcoming spot. Light colors, tasteful artwork and bare tables set ... Read More
Mercantile Dining and Provision
1701 Wynkoop St., Denver, 720-460-3733
They may have their own entrance, but it's worth the walk through Union Station to arrive at Mercantile Dining & Provisions. Chef/owner Alex Seidel presides over this handsome spot complete with wood ... Read More
Mirabelle
55 Village Rd., Beaver Creek
Situated just past the entrance to the Beaver Creek Resort, in a picturesque turn-of-the-century ranch house (built by homesteaders in 1898), this local staple is the residence of longtime Chef Daniel ... Read More
Noisette
3254 Navajo St., Denver, 720-769-8103
Chefs Tim Lu and Lillian Cho earned their chops in some of New York's top restaurants but thankfully chose Denver to open their own place. Sophisticated and spacious with a separate patisserie up front ... Read More
Oak at Fourteenth
1400 Pearl St., Boulder, 303-444-3622
Smack dab in the heart of charming downtown Boulder, Oak at Fourteenth invites guests to settle in to a space where light wood floors, white walls and a minimalist design aesthetic set a modern tone ... Read More
Olivia
290 S Downing St., Denver, 303-999-0395
Partners Ty Leon, Austin Carson and Heather Morrison bring their talents to bear at one of the city's hottest tables, respectively overseeing cooking, beverages and hospitality (Morrison's daughter is ... Read More
Osaki's
100 E. Meadow Dr., Vail, 970-476-0977
Nestled within the storybook town of Vail, Osaki's is a tiny spot where just a handful of counter seats and a sprinkling of tables await diners. It's a classic sushi-ya in every way with a no-frills ... Read More
Potager
1109 N. Ogden St., Denver, 303-246-7073
This Capitol Hill restaurant opened in the late 1990s but in 2019, Paul and Eileen Warthen took over, breathing new life into this stalwart. It remains a community-minded space, a spot where local ... Read More
Prospect
330 E. Main St., Aspen, 970-429-7610
Located in the swanky, studiously hip Hotel Jerome, it's not hard to see why Prospect is one of the hottest restaurants in Aspen. Chef Ross Kilkenny brings a certain California swagger, mirroring the ... Read More
Q House
3421 E. Colfax Ave., Denver, 720-729-8887
Wood floors, exposed ducts and garage-style doors keep things casual at Q House, where eager diners dig in to family-style dishes. Chef Christopher Lin shares his Taiwanese heritage on this broad .... Read More
Safta
3330 Brighton Blvd., Denver, 720-408-2444
Safta may mean "grandmother" in Hebrew, but there's nothing old school about this restaurant, Chef Alon Shaya's first outside Louisiana. Instead, this hot spot is located in the trendy Source Hotel. Read More
Santo
1265 Alpine Ave., Boulder, 303-442-6100
Chef Hosea Rosenberg draws inspiration from his hometown of Taos, in the upper fringe of New Mexico, to deliver a menu of satisfying, rustic cooking with Mexican roots. Guests can stop in at all times ... Read More
Smok
3330 Brighton Blvd #202, Denver, 720-452-2487
This counter service fast-casual concept in the Source Hotel may have an approachable, no-frills ambiance, but Chef Bill Espiricueta, an Austin native, is clearly serious about barbecue. From succulent ... Read More
Splendido at the Chateau
17 Chateau Lane, Beaver Creek
You might think the name lays things on a bit thick, but the setting is as grand and as comfortable as could be hoped for, and the warm, attentive service is sure to make you feel like royalty. Looking ... Read More
Stella's Cucina
1123 Walnut St., Boulder, 303-943-1000
The entrance flies a bit under the radar (hint: look for the "S" on the door), but once inside owner Stella Spanu's Italian gem, nothing is held back. The place is utterly stunning with a discernible ... Read More
Sweet Basil
193 Gore Creek Dr., Vail, 970-476-0125
Opened in 1977, this legendary local establishment has a long and storied history, and it remains as popular now as ever, whether for lunch, après-ski drinks at the bar or dinner. The menu is eclectic ... Read More
Temaki Den
3350 Brighton Blvd., Denver, 303-200-0530
Temaki Den is nestled within The Source Hotel + Market Hall. It's an open space, tucked among other vendors, and a dark color palette lends a modern, if moody, feel to this spot. As the name suggests ... Read More
Wyld
130 Daybreak Ridge Rd., Avon, 970-343-1168
Nestled inside The Ritz-Carlton, Bachelor Gulch, this sophisticated restaurant is far from wild. Instead, it's the very picture of rustic refinement right down to the large windows framing postcard-perfect ... Read More
Zoe Ma Ma
2010 10th St., Boulder, 303-545-6262
This humble operation wears its charms on its sleeves: a mother-and-son collaboration between businessman Edwin Zoe and Chef Anna Zoe, who cooks up her take on traditional from-scratch recipes using ... Read More
MICHELIN Special Awards
Exceptional Cocktails Award, Caroline Clark, The Wolf's Tailor (Denver)
Sommelier Award, Ryan Fletter and Erin Lindstone, Barolo Grill (Denver)
Outstanding Service Award, Sergei Kiefel and front-of-house team, Frasca Food and Wine (Boulder)
Young Chef/Culinary Professional Award, Kelly Kawachi, Blackbelly Market (Boulder)
the Michelin guide app
The free MICHELIN Guide app puts the world's best restaurants and hotels right in your pocket — and lets you book them.