Shop Local: Outdoor Gear
Stock up on the locally made and designed products that help Coloradans explore our great outdoors, from skis and boards to backpacks, bikes, performance clothing, shoes and more.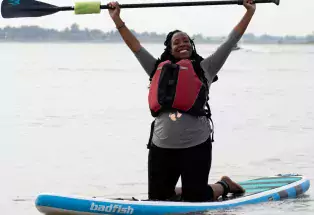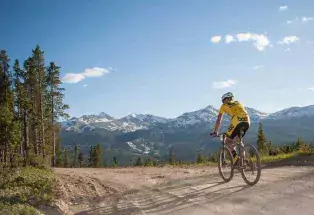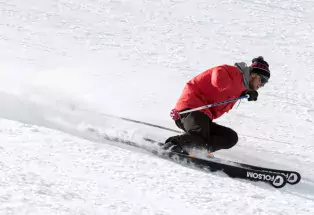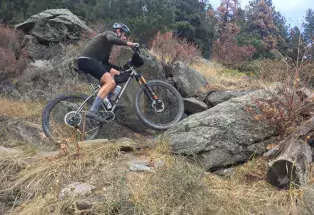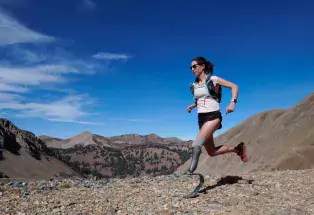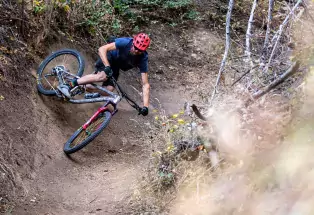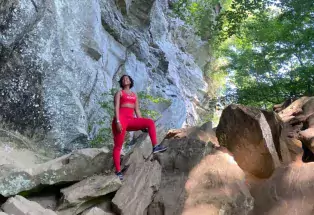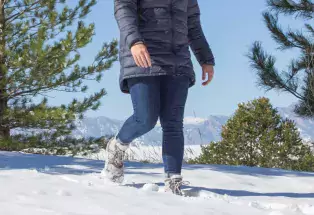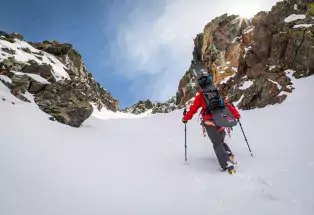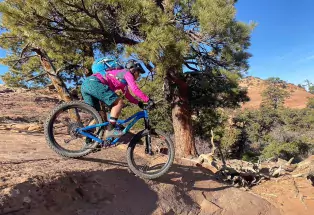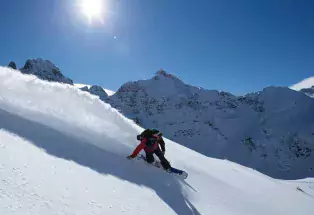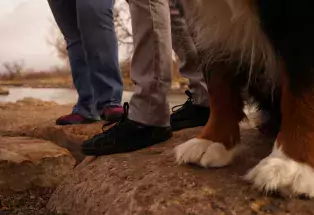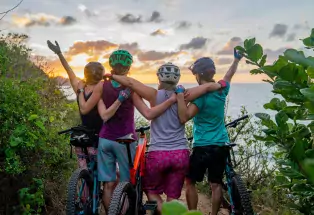 Skis, Snowboards & Accessories
It's obvious why Coloradans would excel at making top-notch ski and snowboard gear. Take yours out on the terrain that inspired it.
Folsom Custom Skis in Denver crafts their skis — from the shape to the core and graphics — to fit each customer based on several factors, including their home resort.
Venture Snowboards in Silverton gets to test their designs on some of the country's most extreme terrain, right outside the factory door.
Liberty Skis in Avon has won awards for its innovative use of materials (notably bamboo) and shapes, with new models and technical advances every year.
Apex Ski Boots in Golden has done what seemingly no company has done before: They've made ski boots comfortable, while also adapting to the changing shape of modern skis.
Weston Backcountry in Minturn crafts snowboards, splitboards and skis and has built a community focused on backcountry safety and sustainability. Learn more about backcountry safety in Colorado >>
Other Colorado ski and snowboard companies: High Society (Aspen); Dynafit (Boulder); Rocky Mountain Underground (Breckenridge); Romp Skis (Crested Butte); Faction Skis, Meier Skis and Never Summer Snowboards (Denver); Bishop (Edwards); Icelantic Skis (Golden); Powder Factory Skis (Silver Plume); Wagner Skis (Telluride) 
Backpacks & Bags 
One of the most important parts of getting outside in Colorado is making sure you're prepared for all the elements. That means carrying a good pack with pockets, straps, clips and doodads to tote your reusable water bottle, snacks, layers, first-aid kit and more.
Kifaru International in Wheat Ridge was started by a former wilderness guide looking for an advanced and comfortable backpack system that's now much sought after by hunters.
MHM in Denver makes technical backcountry backpacks to haul everything from cooking stoves to tent poles, and their compression cubes keep things tight and tidy. 
Kelty in Boulder has been manufacturing packs since 1952 that range from day-use to days-long treks that require lightweight versatility.
Green Guru in Boulder outfits backs, hips, bikes and more in eco-responsible products upcycled from donated outdoor gear that would otherwise have ended up in a landfill.
Other Colorado backpack and bag manufacturers: Madden (Boulder); Osprey (Cortez); Topo Designs and Adventurist Backpack Co. (Denver); Mountainsmith (Golden); Deuter (Longmont)
Road, Gravel, Fat, Ski & Mountain Bikes
No matter the season, you'll find Coloradans two-wheeling to-and-fro for pure transportation as well as for recreation. 
Lenz Sport Bicycles in Fort Lupton handmakes their mountain-bike frames, which are the lightest in their class, and were also among the first manufacturers of ski bikes.
REEB Cycles in Lyons, founded by the same folks who brought Oskar Blues Brewery to life, are built in a barn and tested on weekly REEB Romp night rides. 
Dean Titanium in Boulder builds road, mountain and gravel bikes from "cold-worked, stress-relieved, 3/2.5 aerospace titanium," a fancy way of saying they only use the finest materials.
Boo Bicycles in Fort Collins touts the amazing ride quality of its custom, hand-shaped bamboo frames, which resist bending and fit each customer perfectly.
Moots Cycles in Steamboat Springs celebrated 40 years in 2021, which is a long time in bike years, with 30 of those spent perfecting titanium masterpieces for all types of terrain.
Borealis Fat Bikes in Colorado Springs started long before the current fat-bike craze was even imagined (2013). It's fitting that its founder grew up sailing — cause that's what riding one atop the snow feels like.
Other Colorado bike makers: Boulder Bicycle, Merlin Metalworks and Zinn Cycles (Boulder); Alchemy Bikes, Guerrilla Gravity, Connor Wood Bicycles, Gallus Handmade Bicycles and da Vinci Designs (Denver); Durango Bike Company and 3D Racing (Durango); Funk Cycles (Englewood); Black Sheep Bikes and Oddity Cycles (Fort Collins); Canfield Bikes (Fruita); Samsara Cycles (Frederick); Yeti Cycles and Spot Bikes (Golden)
Performance Clothing & Outerwear
Coloradans geek out over the items of clothing that keep them the warmest, help them move the fastest and make them look their Colo-rad-iest. Here are a few companies that just get it. 
ICONI in Greenwood Village makes, among other things, leggings that don't roll down at the waist, become see-through after a few wears or chafe during the toughest Colorado hustles.
Shredly in Carbondale set out to fill a void of multi-sport apparel for women that is not "black, boring and baggy," with vibrantly colored, lightweight, quick-drying and durable designs.
Bambool in Vail manufactures a bamboo-and-merino-wool base layer that's as warm and cozy as it gets — and is especially beloved by those with skin that's irritated by wool alone.
Pearl Izumi in Broomfield embraces the Kaizen philosophy of making small improvements daily to create large change — one reason their cycling kits have been outfitting riders for 60-plus years.
VOORMI in Pagosa Springs has been developing textiles with unique knitted structures and patterns for waterproof perfection at every layer. 
Other Colorado clothing makers: Strafe and Obermeyer Ski Clothing (Aspen); Mountain Standard and Spyder Active Sports (Boulder); Freeride Systems (Copper Mountain); The North Face, Flylow Gear, Smartwool, Phunkshun Wear and Pactimo (Denver); Akinz (Fort Collins); Loki (Grand Junction); Melanzana (Leadville); Point6 (Steamboat Springs); CG Habitats (Thornton) 
Footwear
Many Colorado shoemakers are focused on how we move — bucking the old shapes and templates to help those exploring the outdoors find the shoe that enables the body to move the way it was originally meant to move. 
Newton Running Company in Boulder focuses on a runner's stride, with lower heel-to-toe drops than other running shoes that facilitate the most natural running gait.
Xero Shoes in Broomfield creates shoes and sandals that make you feel barefoot, mimicking the body's natural movements with the protection you don't get if you are actually barefoot.
SOM Footwear in Montrose is another company focused on finding wearers' "original sense of motion," which can ease back pain, foot deformities and other ails of the trails.
Other Colorado footwear companies: La Sportiva, SCARPA and Lems Shoes (Boulder); Crocs (Broomfield)
Other Outdoor-Adventure Gear
Coloradans make everything you need to hydrate, sleep, fish and float in its great outdoors.
Badfish SUP in Salida was started by a whitewater-park designer who knows about catching river waves. Their boards range from whitewater tacklers to all-purpose rides.
Ultimate Direction in Broomfield appreciates how important it is to stay hydrated when you're in the high country. Their hydration packs, hand-held water bottles, waistbelts and more make it easy. 
Backcountry Access in Boulder is working to keep backcountry explorers safe with their avalanche beacons, probes, shovels, airbags and more. Learn more about backcountry safety in Colorado >>
Wiggy's Sleeping Bags in Grand Junction invented a state-of-the-art fiber called Lamilite, engineered to withstand temperatures as low as -60 degrees. 
Ross Reels in Montrose has been handcrafting fly-fishing reels that are recognized as some of the best in the world for more than 40 years.
Big Agnes in Steamboat Springs first made a name for itself with a sleeping-bag-with-attached-pad system and has grown to include tents, camp furniture, apparel and more.
More Colorado adventure-gear companies: Purl Wax (Avon); Sea to Summit, Ecovessel and Zeal Optics (Boulder); Exxel Outdoors and Sierra Designs (Broomfield); OtterBox (Fort Collins); Polar Bottle (Longmont); Abel Reels and Scott Fly Rods (Montrose); Hala Gear (Steamboat Springs); Sol Paddle Boards (Telluride) 
Want more?
For more, go to directory.choosecolorado.com.