Garden of the Gods Visitor and Nature Center
Garden of the Gods Visitor and Nature Center,
1805 N. 30th St.,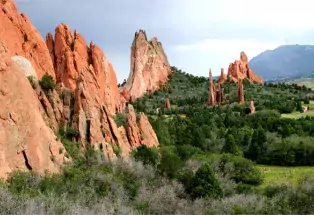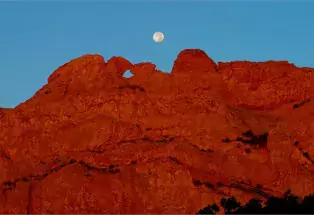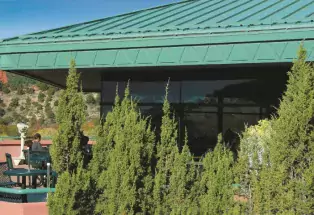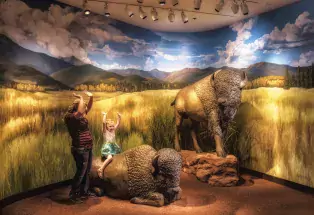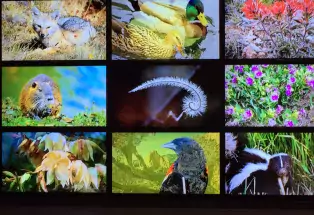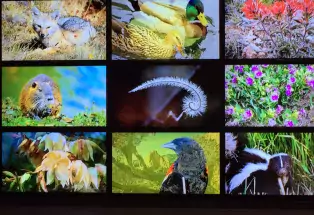 Free full-color trail maps are available at the Garden of the Gods Visitor & Nature Center information desk. Explore the park on your own or take one of the guided walks that leave from the Visitor Center at 10am and 2pm through the Central Garden. For those who love hiking, there are over 15 miles of trails to explore in the Garden of the Gods. The not to be missed Perkins Central Garden Trail is an easy, 1 1/2 mile roundtrip over a concrete foot path is wheelchair and stroller accessible, this loop is in the heart of the Park at the base of the highest rock formations.Other great trails include Ridge Trail, a moderate, 1/2 mile round trip, with less than 100 foot rise in elevation. This path gives you the feeling of being among the rocks. Palmer Trail is famous for outstanding views of the Central Garden and covers rolling, rocky terrain away from the traffic with great photo ops. For a complete list of trails and Park info stop at the 2nd floor info desk and pick up your free souvenir map.
Designations:

National Register of Historic Places
Facility Amenities:

Bus/Motorcoach Parking,
Concessions,
Food/Beverage Service,
Gift Shop,
Naturalist on site,
Parking off Site,
Parking on Site,
Restaurant On Site,
Restrooms,
Retail Shop
General Information:

ADA Accessible,
Family-Friendly,
Free Admission,
Guides Available,
Pet-Friendly,
Private Instruction Available,
Visitor Center on site,
Hours of Operation
Group Amenities:

Accommodates Tour Groups,
Bus/Motorcoach Parking off site,
Bus/Motorcoach Parking on site,
Group Instruction Available,
Group Rates Available,
Minimum Group Size
Information Services:

Calendar of Events,
Cultural Information
On-site Activities:

Biking,
Birding,
Hiking/Backpacking,
Nature/Interpretive Trail,
Rock Climbing/Rappelling,
Scenic Drive,
Scenic Overlook,
Wildlife Viewing