Colorado Freedom Memorial
Colorado Freedom Memorial,
756 Telluride St.,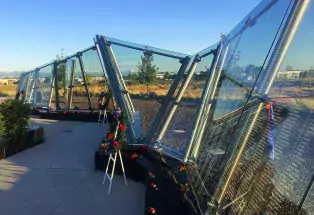 Constructed of glass panels that reflect Colorado's beautiful scenery, the Colorado Freedom Memorial holds the names of more than 6,000 Coloradans killed or missing in action in all wars and all branches of service. The memorial is the most accurate accounting of Colorado veterans killed in action. Visit for scheduled events, to help give biographical information about your relatives and more.