Colorado shines brighter in summer — come for the sunshine and peak-peppered views. You'll stay for horseback riding, beaches, hiking, craft-beer sipping, wellness getaways and much more.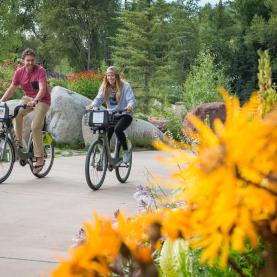 How to Experience These 7 Sustainable Colorado Cities
Here's how to explore seven sustainable Colorado cities this summer — from Aspen and the Vail Valley to Glenwood Springs, Golden, Estes Park, Pagosa Springs and Denver.