10 Ways to Enjoy Winter in Durango Without Lift Lines
Taking a rest day from skiing or snowboarding doesn't mean you're missing out. When your sore muscles are begging for a break, take advantage of the numerous other wintertime activities Durango offers its visitors.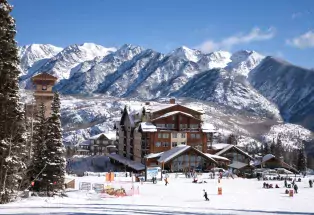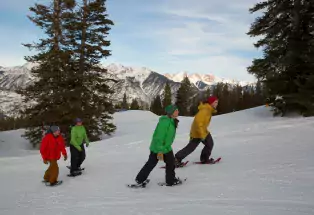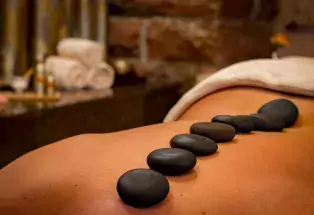 From ice fishing and dog sledding to soaking in hot springs and dining under the alpine sky, it's easy to get the most out of a Durango mountain vacation. Here are 10 events and activities to look forward to while you're here:
1. A jam-packed live music schedule
Durango's music scene is as rich as the gold mines in Silverton. With nine live music venues to explore and a number of song-loving eateries, there is always somewhere to go to enjoy the tunes.
2. The annual Durango Independent Film Festival
There's no better way to kick back after a hard day of skiing than with a good movie. It's why we love the annual Durango Independent Film Festival. Bringing filmmakers and movie-goers together for one great five-day, multi-venue event, this year is sure to be even more entertaining than the last. Watch movies in the Animas City Theatre, Gaslight Twin Cinema and the newly renovated Stadium 9 theater.
The beginning of February marks the midway point of Durango's favorite weeklong festival. Visitors should take advantage of the huge event list spanning venues all across town. Dress up in your best rock-'n'-roll costume and let the party carry you away.
4. A well-deserved spa day
Give your achy ski muscles a break with a trip to The Woodhouse Day Spa. Its expert staff offers a number of treatments in the luxury spa area, including facials, massages, mud wraps, hot-stone rubs and so much more.
5. A scenic snowcat ride & dinner
Spending an evening aboard a giant snowcat may not seem like the most romantic of excursions. At Purgatory Resort, however, it will be one of the best decisions you'll make. Share a private five-course dinner with breathtaking views of the San Juan National Forest. You'll enjoy the sunset and alpenglow above the mountains in total quiet, with Champagne or mulled wine to start and a sophisticated menu of hors d'oeuvres, soup, salad, a main course and dessert.
6. Relaxing in a winter wonderland
Vallecito Lake, sitting in a secluded mountain valley, sits 8,000 feet above sea level and is one of the largest bodies of water in Colorado. Book a cabin by the lake, let the kids play in the snow, marvel at the nearby Weminuche Wilderness, and enjoy the peace and quiet of your vacation. 
7. Driving a team of sled dogs through the forest
Join the expert guides at the Durango Dog Ranch for an unforgettable hour or half-day dog-sledding excursion. Experience what it's like behind the sled of a professional team of sled dogs, travel miles through the forest, and love on some of the friendliest four-legged creatures you'll ever meet.
8. Morning yoga with a view
Unwind, stretch and find your inner peace while you watch the rest of the family on the slopes. YogaDurango offers free yoga to everyone this season at Durango Mountain Institute, just a few steps from Lift 1 in the base area of Purgatory Resort.
9. A getaway retreat at Durango Hot Springs Resort & Spa
Unwind with a romantic stay at the Durango Hot Springs Resort & Spa. Enjoy a couples' massage, soak in the natural healing waters, and purify your body in the private sauna.
10. Winter Cascade Canyon train excursions
The Cascade Canyon excursion departs from Durango and leads you on a 26-mile journey through the San Juan National Forest and along the Animas River in the comfort of heated coaches. Sit back, relax and enjoy breathtaking views along untouched land deep in the canyon.
Want more?
Find Durango articles & videos
Discover 12 hidden gems in Durango
A version of this article originally appeared on Durango.org.