Best Spots for Alcohol-Free Cocktails in Denver
In a city that's synonymous with craft beer (and that's quickly becoming known for its wine, cider and spirits scenes as well), it might come as a shock to find out that bartenders in Denver are increasingly serving up cocktails with one major ingredient missing: alcohol.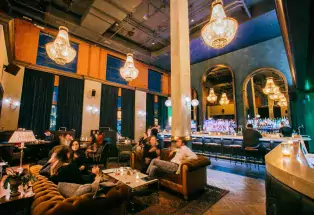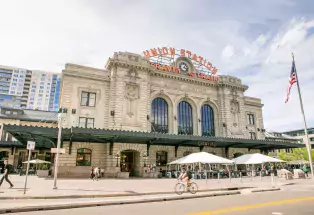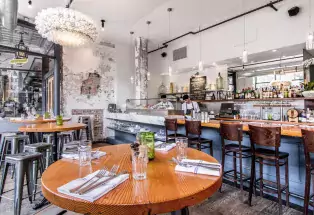 Or maybe it's not so shocking. According to both The Wall Street Journal and recent Nielsen data, alcohol sales in the U.S. are slowing, even as the number of places to purchase alcohol is increasing. At the same time, the market for non-alcoholic beverages is growing. And that includes low- and no-alcohol cocktails. 
But these aren't the syrupy-sweet "mocktails" or lackluster lime-and-sodas you may be used to — they're craft concoctions that spotlight subtle flavors, make use of unique ingredients and go way beyond the standard Shirley Temple. Below, find a few locals' favorite Denver spots to imbibe, sans alcohol.
Honey Elixir Bar is a standout with its bold and exciting menu. While they offer traditional drinks with alcohol, their "potions" like Princess Peach are alcohol-free and pack tons of flavor. They also have some energy-boosting cacao drinks. 
Located in the Dairy Block, Poka Lola Social Club takes you back in time to turn-of-the-century American soda fountain culture. You'll find a handful of great mocktail options like the Envy with pandan (a tropical plant), cinnamon, lime and egg white. 
New York's Death & Co is lauded as one of the best cocktail bars in the world and chose Denver for their first foray outside of Manhattan. Located inside The Ramble Hotel, Denver's Death & Co is one of the best spots in the River North Art District (RiNo) to grab a cocktail, but they've also got a few non-alcoholic cocktails in the mix: the Childs Play (cream soda, rooibos tea, orange and seltzer) and the Dunmore (pineapple, spice, lime and tonic) are fruity favorites, or, for a quick pick me up, order the Lamplighter Inn, which features invigorating cold brew coffee, heavy cream, lemon, egg white and seltzer. 
For games galore, head to Punch Bowl Social on South Broadway. And while you're there, keep your karaoke or bowling game strong by choosing a beverage off their extensive non-alcoholic-drinks menu. In addition to fresh juices, shakes, malts, sodas, fizzes and house-made lemonades, Punch Bowl serves up ingenious alcohol-free cocktails like the Chef's Cup (muddled cucumber and lemon, cardamom syrup, currants and sparkling water), the Cilantro Fizz (fresh cilantro, jalapeño and cucumber syrup, fresh lime juice and aquafaba), the Jeannette's (strawberry syrup, fresh lime juice and aloe vera juice) and the Palm Tree Shade (pineapple and tropical spice-infused coconut water, mint syrup, fresh lemon juice and aquafaba). 
Acorn — located in RiNo's The Source food hall and market — is known for its diverse and delicious food menu. They divide their drinks menu into three sections: "Booze Free," "Low Booze" and "High Booze." Try one of the two tea-based, non-alcoholic cocktails: the Southeast Visions (coconut water, lemon, aromatic bitters and blackberry tea) or the Tea Time (green tea, lavender, lemon, ginger beer and grapefruit bitters). Or order the Rehydrator, which includes aloe, cranberry, honey, lime and grenadine. 
The Kitchen and Next Door American Eatery are both part of The Kitchen Restaurant Group, and both offer "Zero Proof" cocktail menus. If you're strolling the 16th Street Mall, cruise over to The Kitchen and make friends with the BFF (grapefruit, rosemary-lime syrup and lime cordial) or the simple-but-satisfying London Prohibition (cucumber, lime and tonic). Or people-watch on the patio at Next Door at Denver Union Station with a Next Door Rickey (lime, orange bitters and ginger ale), a Strawberry Lemon Fizz (strawberry purée, agave, lemon and sparkling water) or a Hibiscus Palmer (hibiscus tea and lemonade). 
The small plates at Bar Helix in RiNo are sure to please, and so are the seasonal booze-free cocktails. Just ask your server what's currently on the "On the Wagon" section of the cocktail menu. 
Uncle's Highland ramen shop has long been a favorite spot to slurp up noodles and sake. The restaurant's newly opened Washington Park location offers an even broader menu, including a selection of "No ABV" cocktails. Try the spicy Tropic of Thunder (pineapple, lime, Thai basil and chili), the refreshing Pom.com (passionfruit, pomegranate, coconut milk and soda) or the rich and creamy Miruku (tamarind, cinnamon, vanilla and toasted rice). 
Can't imagine Mexican food without a margarita? You're in luck! Visitors to Denver's Rio Grande Mexican Restaurant in Lower Downtown can order one of the restaurant's legendary Strawberry Margaritas without the tequila. Or opt for the Hibiscus Spritz with hibiscus agua fresca, soda and lemon.
WANT MORE?
Read Denver's Must-Try Restaurants.
Get additional information about Denver's must-see locations and events, and order a Denver Visitor Guide.