Gaming in Colorado's Four Corners Region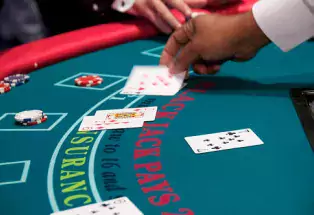 Owned and operated by the Southern Ute tribe, the Sky Ute Casino has 45,000 square feet of slots, table games and bingo. But there's more to this casino than just bright lights and winning hands, the Sky Ute Casino plays host to big-name acts and entertainment, including boxing and the growing sport of Mixed Martial Arts (MMA).
It's easy to make an extended stay here; the Sky Ute Casino Resort has a hotel on site, as well as six dining options. Having a good time at the casino is guaranteed, regardless of your luck. While in the area, a visit to the surrounding sights is highly recommended. At Chimney Rock National Monument, scientists are still trying to unravel the Ancestral Puebloan mysteries. 
The Ute Mountain Utes offer a complete gaming experience at the Ute Mountain Casino Hotel in Towaoc, Colorado. Located along the Trail of the Ancients scenic and historic byway, the casino is well-placed for both gamers and history enthusiasts looking for fun. The perennial favorites of blackjack, bingo, Kino, poker and slots are ample, as are a number of events and acts held year-round. The on-grounds hotel, pottery factory, RV sites and the full-service Kuchu's Restaurant make the Ute Mountain Casino Hotel a vacation destination unto itself.
For adventure, consider a visit to the Ute Mountain Tribal Park, located nearby. Here, you can tour the ancestral lands of the Ute Mountain Utes of the Weeminuche band. The area is accessed by tour guide only; inquire at the casino for tour times.
The Trail of the Ancients Scenic and Historic Byway also laces itself through the area and past the front door of the casino. This 114-mile route travels the striking landscape of sagebrush and rolling hills along the Colorado Plateau. The byway leads travelers to a number of historic sites, including the cliff dwellings of Mesa Verde National Park, the Ancestral Puebloan sites at Canyons of the Ancients National Monument and the Canyons of the Ancients Visitor Center & Museum, an information center and museum located just outside of Dolores.
Other Colorado Casinos
The historic Colorado mining towns of Black Hawk, Central City and Cripple Creek are home to dozens of casinos. Read more about these Colorado casinos.
Photo: Copyright flickr/Bob Owen.