Music Al Fresco: Amazing Summer Concert Series
A concert under the stars at the stunning, geologically formed, open-air Red Rocks Amphitheatre in Morrison is an absolute must-do. But if you're seeking a lower-key expe­rience, the concert calendars at smaller venues boast lighter crowds, affordable ticket prices (many are free) and that oh-my-goodness scenery Colorado is famous for.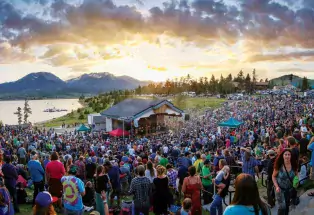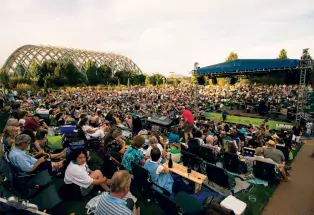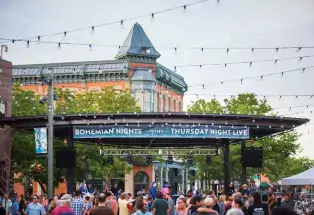 Tickets available online | June–August
Wander through the trees, stretch out next to a pond, and enjoy local and national bands in a serene setting blanketed by summer blooms and gorgeous greenery. The ticket price includes admission to the gardens and you're welcome to BYOB. 
Gunnison | Tickets available online or on-site | June–September
For a taste of the Old West, this convert­ed early-1900s hay barn is the perfect place to soak up a stampede of tunes. Past performers who've graced the stage over the summer include Wynon­na Judd and the Nitty Gritty Dirt Band, and the venue also has a well-stocked cash bar and campground (where you can slumber safely after a few drinks).
Loveland | Free | July
Musicians play on a stage surrounded by water on Thursdays at Civic Center Park's Foote Lagoon, a hidden gem in the Front Range enclave of Loveland. With the excitement of being outside at night for kids and a mix of vendors selling local goods, this weekly affair serves up a solid dose of family-centered entertainment.
Free | June–August
While Louisville routinely tops lists of the best cities to live in and raise kids, the normally sleepy town's annual concert series is anything but subdued. Every Friday evening, the main thoroughfare comes alive with vendors selling porta­ble food to devour while you lend your ears to the stage. The event's focus has shifted from big-name musicians like Los Lobos and the Gin Blossoms to smaller local bands, making it the perfect setting to find something new. 
Fort Collins | Free | June–September
Don't let Fort Collins' quaint appearance fool you: It's a bustling community with an artistic core and one of the most diverse music scenes in the state. During Thursday Night Live at Old Town Square, emerging artists play alongside estab­lished acts, making it the perfect place to sing along to your favorite band or get turned on to one of Colorado's up-and-coming stars. 
Durango | $10 recommended donation at the door | June–August
Shhh, the lush Secret Garden at the historical 1892 Rochester Hotel isn't exactly a secret, but the mellow, low-pro ambiance is what makes it so splendid. Bands play weekly under strands of twinkling lights, there's a cash bar and food, and all proceeds support local nonprofit organizations.
Free | June–September
Head toward the stage at Howelsen Hill, where they've been "keepin' it free since 1993." The series has featured a stellar lineup from practically every musical genre, including Big Head Todd & the Monsters and Sam Bush. You'll also find food, drink and a play area for the kids to bop that energy out.
Alamosa | Free | June–August
On Sunday nights, the good people of the San Luis Valley flock to Cole Park for Sundays @ Six, where local talent plays alongside big-name national acts. It's the diversity of talent — along with the bluest-blue skies and scenery (you can see the Sangre de Cristo Mountains from the park on a clear day) — that make this series so special. Look for ops to get up and dance on nights featuring country, jazz and mariachi bands. 
Dillon | Free and ticketed; Tickets available online | June–September
Thousands flock to this open-air venue on the banks of sparkling Dillon Reservoir on Friday and Saturday nights for shows that suit an array of musical thirsts, from Pink Floyd and Allman Brothers tribute bands to rock, reggae, The snow-marbled Gore Range acts as the perfect backdrop for live music. 
More Cool Concert Series
Want more?
View our events calendar to find more musical happenings >>
Check out the big performing arts scenes in our small towns >>