Camping in Colorado
Colorado camping equals star-filled nights. The warm glow of a campfire. The soft scent of evergreen drifting on the breeze. And s'mores! These are just a few of the sensory rewards for trading four walls for tent poles, and thousands of campsites in Colorado are at the ready to help visitors experience its grandeur. Find campground listings >>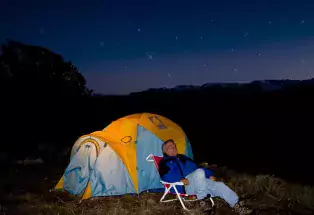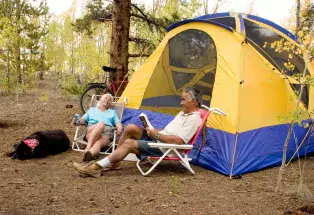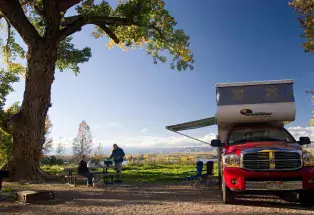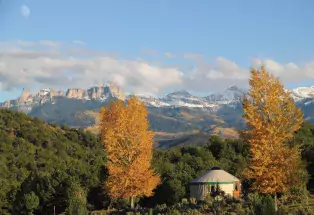 Colorado is home to more than 13,000 campsites, from state lands to federal ones and private sites. With so many Colorado campsites, cabins and RV campgrounds, it's easy to find a tranquil spot to get back to basics. Camping in Colorado is a great way to revisit the simplicity of nature.
Once you're camping in Colorado, you'll soon realize that birdcalls, meandering trails and lazy afternoons are welcome distractions from everyday life.
Whether you choose a lakeside retreat, an RV park with convenient amenities, a glamping outfit with even more amenities, vanlife that keeps you on the go, or a backcountry site without an amenity in sight (besides those provided by Mother Nature, of course), Colorado's got the spot to fit your crews experience levels and rustic desires.
For ideas, check out our culinary camping guide, how to prevent wildfires while camping and learn out how to set up your campsite.