Wine & Wineries
Colorado's wine industry, more than 140 producers strong, offers settings and wine-tasting rooms like no other wine region in the world. Colorado's unparalleled natural beauty is luring up-and-coming wineries, and for those looking for the next big thing in wine, just one of Colorado Liquid Arts, that's perfect pairing.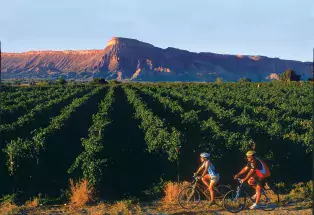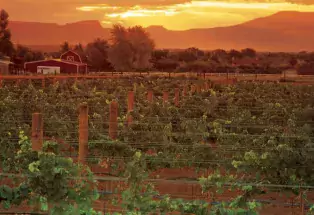 Peach or viognier, raspberry-honey blend or cabernet franc — Colorado has countless interesting wines that are beginning to draw recognition throughout the U.S. and beyond as being not only legitimate, but in some cases, world renowned — something locals have known for quite some time.
There are wineries all over Colorado, but a prime spot to enjoy their tasting rooms is the heart of Colorado's wine country: the Western Slope. Nestled throughout the desert mountains of northwest Colorado near Grand Junction and Palisade, there are a handful of wine trails to help guide an unforgettable adventure in tasting and insteresting tours.