Power Down: 5 Places to Stay & Unplug in Colorado
In the immortal words of Ferris Bueller, life moves pretty fast — especially in this age of endless emails, calendar dings and jam-packed social feeds.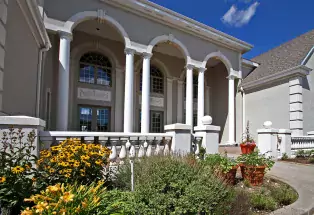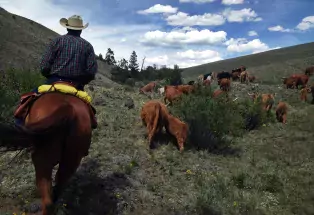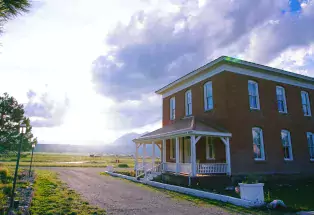 Find the antidote for your digital overload at these tantalizingly low-tech Colorado getaways, where unplugging is the surest way to recharge your battery.
Trade the glow of your iPhone for insanely bright moonlight at this backcountry hideaway just below the Continental Divide, accessed by a 1-mile hike or bike ride (or 3-mile cross-country ski in winter from Wolf Creek Ski Area). There are no power outlets, you have to pack in your own food, the provisions are charmingly simple and it's so quiet you could hear a pinyon pine needle drop. And with space for six, it's perfect for a tech-free family vacay (sorry, kids).
Don't Miss: The abundance of outdoor recreation — from mountain biking to snowshoeing — is like having your own personal state park.
Blissfully removed from the guidebook go-tos, this 10-room inn sits in the remote, rolling hills of Kit Carson County, 150 miles east of Denver. Take your country breakfast in bed, sip small-batch wines handcrafted on-site or simply catch up on that book (or three) you've been meaning to read.
Don't Miss: Cooking weekends let guests glean techniques from the in-house chef and make gourmet meals from scratch.
Cowboy life calling you? Mosey onto this sustainable ranch, where you can join cattle drives, help ranchers check fences or take long, peaceful horseback rides through some of Colorado's prettiest country. At night, cozy up on the front porch of the eight-guest bunkhouse to count shooting stars.
Don't Miss: Cañon City is an angler's paradise, and the fish are always biting in the nearby Arkansas River.
Who says off-the-grid can't be luxe? Tucked away in the ruggedly beautiful San Juan Mountains, this adobe-style sanctuary has 33 handsome guest rooms, two spring-fed thermal pools and a full-service spa with cedar sauna and yoga for guests.
Don't Miss: Cocktails at the rooftop bar amid views that seem straight out of a Western, because they are: "True Grit" was filmed nearby in 1969.
The founders of DRAM Apothecary, makers of wild-foraged cocktail bitters, recently gave this historical property a top-to-toe revamp. The result is a dreamy vision of the Old West spiked with modern comforts. Even better, guests get private access to the Arkansas River and Mount Ouray State Wildlife Area.
Don't Miss: The DIY coffee and tea station stocked with DRAM products.
Want More?
Colorado Resort Vacations >>
7 Only-in-Colorado Places to Stay >>
Check Out the Sleep Somewhere Cool Blog >>