Top Things to Do in Boulder, Colorado
Where to start? You'll want to make time during your stay for these top things to do in Boulder. And these are just the beginning.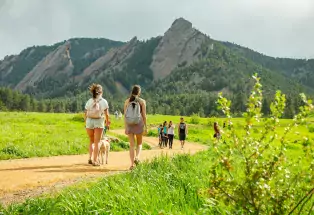 The Flatirons are one of Boulder's top attractions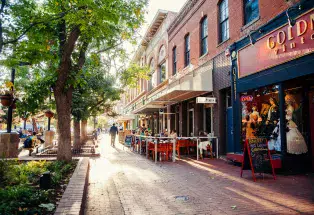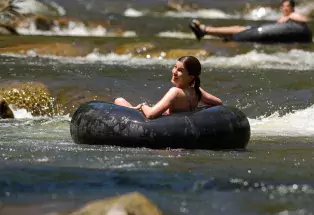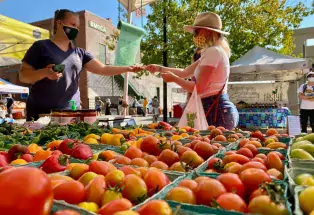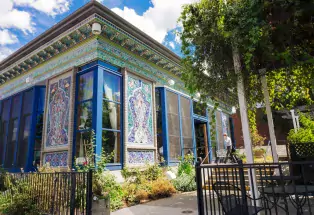 Pearl Street
The brick-paved Pearl Street is Boulder's heart and soul — a central gathering place where locals and visitors alike come to stroll and shop among the historic storefronts, dine at buzzed-about restaurants, sip coffee, throw back a microbrew or simply people-watch. If you do only one thing in Boulder, walking this pedestrian mall should probably be it.
The Flatirons
Boulder's beloved Flatirons — those slanting, massive slabs of sandstone that form Boulder's backdrop from just about any angle — tend to have a slightly mystical effect on visitors. We're willing to bet you'll be drawn to them, and the Chautauqua area affords the best way to get a closer look. Gaze up at them from the hiking area's beautiful meadow, where dozens of trails lead off into the foothills, then hike right up into the Flatirons if you are seeking a bit more exercise and adventure.
Boulder Dushanbe Teahouse
Unless you've been to Tajikistan, you've probably never seen a teahouse like this one. Handcrafted by artisans in Boulder's sister city of Dushanbe, the structure was shipped piece-by-piece from the Tajikistan city and assembled in Boulder. It is an inviting and peaceful place to enjoy one of dozens of types of teas and a bite to eat while taking in the vibrant carvings and paintings that cover every inch of the interior.
Boulder Theater
The historic Boulder Theater has been a stage for music and film since 1906, though in various incarnations. Today, the theater's art deco facade and neon marquee are almost as iconic to Boulder as the Flatirons. And from big-name musical acts like Shawn Colvin and Sheryl Crow to local faves such as Big Head Todd and the Monsters and The Samples, the Boulder Theater has put on some of the finest shows in Boulder's history.
Boulder Farmers Market
The Boulder Farmers Market is the perfect way to experience Boulder like a local. Established in 1986 by a handful of local farmers looking to sell farm-fresh produce directly to the public, the market is a growers-only outlet. Shoppers are guaranteed the best selection of locally grown, seasonal produce, eggs, cheeses, meats, herbs, flowers, wines and gourmet food products available in Boulder County. Open Wednesdays 4pm–8pm, May–October and Saturdays 8 am–2pm, April through November.
University of Colorado Boulder Campus
Architecturally stunning and full of lovely gathering spaces, the CU campus is worth a stroll through just to admire the setting. But there are also a few attractions that are worthy of your can't-miss list, too: Old Main (the school's original building dating back to 1876), Mary Rippon Theatre (home stage for the Colorado Shakespeare Festival), Macky Auditorium and Fiske Planetarium being chiefly among them. Here's a guide for Things to Do at CU.
Museum of Boulder
Want to see Boulder through a local lens? Make the Museum of Boulder one of your first stops and you'll fully understand how Boulder became the outdoor-lovin', health-obsessed, eco-conscious and tech-savvy city it is today. And you'll learn it all through fun, interactive exhibits. An innovative space that's also dedicated to hosting popular traveling exhibitions, art shows and events, it's best to carve out a couple of hours to see it all. (And don't miss the rooftop, which has some of the best views of the Flatirons around.)
E-Bike Tour of Boulder
If you've never tried an e-bike, you're in for a treat. You'll feel like a superhero zooming up hills with the greatest of ease. In our e-biking guide, find a selection of fun tours on topics ranging from Boulder's history to its favorite breweries. Not the tour type? You can also rent a bike and find an e-bike-friendly route to ride in Boulder, a famously bike-friendly city with a huge network of bike paths and bike lanes.
This list barely scratches the surface of all the things Boulder has to offer. Check out our Things to Do section or recent articles for more ideas, and be sure to sign up for our visitor e-newsletter to hear the latest and greatest.
Want more?
Find the best hikes in Boulder >>