Carboy Winery At The Gold Pan Saloon
Carboy Winery At The Gold Pan Saloon,
103 N Main St,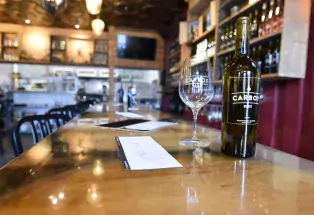 The Gold Pan Saloon has stood for over 140 years playing host to gunfights, outlasting Prohibition, and boasting the longest continuous liquor license west of the Mississippi. Today, locals and visitors alike come for the camaraderie, to tell a few ski stories, listen to music, and enjoy some food and libations. Now, the Gold Pan adds another chapter with the addition of Carboy Winery, a unique Colorado winery offering a selection of select Carboy wines in bottle and on TAP! So come in and enjoy a piece of Breckenridge history.