Hunters Moon Meadery
Hunters Moon Meadery,
404 Immigrant Trail,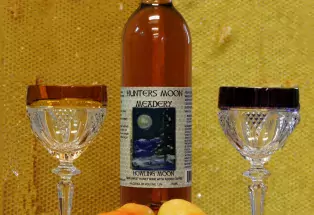 We are a small Meadery in Northern Colorado. Our meads/honey wines  are made with honey from our own bees.we have 60 hives. Each batch is a limited production run of 15 - 260 gallons.  Give us a call for your Private Tour/Tasting of up to 13 different Meads! 
General Information:

Family-Friendly,
Hours of Operation
Group Amenities:

Accommodates Tour Groups,
Maximum Group Size,
Minimum Group Size