11 Quintessential Summer Festivals in Colorado
June marks the start to Colorado's one-of-a-kind summer festival season.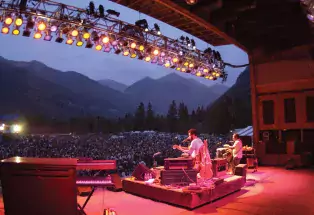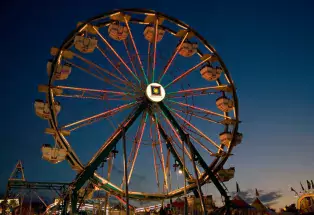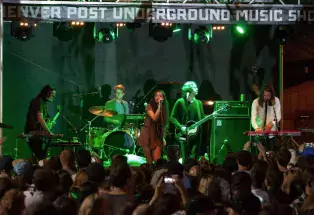 With mild temperatures and gorgeous blue-sky days, summer celebrations don't get better than this. We've outlined a few of the finest Colorado summer festivals to help you get started on planning the ideal summer vacation.
For even more festivals, visit our Colorado events calendar.
Each June, music lovers from around the globe come together at the world-renowned bluegrass festival in Telluride for four days of toe-tapping, carefree-dancing and music-loving fun. Past performers include John Butler Trio, Mumford & Sons, Elvis Costello, Telluride House Band, Trampled by Turbles, Kacey Musgraves and Yonder Mountain String Band, just to name a few.
June TBA, 2024
If rivers are your passion, FIBArk (First in Boating on the Arkansas) is a must. "America's oldest and boldest whitewater festival" draws kayakers, stand-up paddlers and rafters to compete (and play) in the mighty Arkansas River in early June. While whitewater is the draw, the city of Salida also showcases a variety of local color with live music, carnival rides, a parade and foot races.
Get right down to the local flavors with this Manitou Springs homage to Colorado's burgeoning wine-making industry highlighting the best from more than 30 local wineries. Sip wine, sample food and indulge in the mountain scenery surrounding Manitou's idyllic downtown each June.
Dust off your cowboy boots for one of Colorado's largest summer festivals and rodeos, held late June through early July annually. Dating back to the 1800s, Greeley's Fourth of July celebration puts the "Yeehaw!" in Colorado's Western culture.
Savor all of Fort Collins' flavors at this June event near the city's Old Town. From Mexican and macarons to pizza and paella — and, of course, barbecue — this festival is a foodie's delight. Dance to live music as you digest, and make sure you sample some of Colorado's finest craft brews while you're in this beer-lovers' hoppy haven.
As the official Wildflower Capital of Colorado, Crested Butte is the obvious place to host this event each July, packed with guided wildflower hikes, 4x4 tours, photography classes, gardening instruction and much more.
July's Underground Music Showcase is the perfect place to witness Colorado and The Mile High City's exploding music scene. This annual bonanza in Denver is a must for music-lovers. Every space viable for an intimate jam session opens its doors for those looking to discover the next Billboard-topping band.
Pirouettes, dips, leaps and headspins sweep through Vail during the prestigious International Dance Festival late July through early August. Moves from "Dancing with the Stars" are so much more exciting in the flesh — not to mention in Vail's scenic outdoor venues.
Colored globes filling the cornflower-blue sky creating are a sight to see in Craig each August. With a massive colorful ascension scheduled for each morning, balloons dip and soar over lakes with craggy mountains in the background. Saturday boasts a full day of entertainment and activities in Loudy-Simpson Park. 
The Colorado State Fair in Pueblo expertly combines lively entertainment, thrilling competitions, intriguing vendor booths and old-fashioned family fun late August through early September. Serving fair fare such as Pueblo green chiles, funnel cakes, deep-fried Snickers and other hearty treats, you'll want to be sure to bring your appetite.
Food booths, artisan vendors, entertainment and lots of Colorado fans converge in the heart of downtown Denver at Civic Center Park for a lively celebration of Colorado's food and culture. The event is held in conjunction with ¡Viva! Streets Denver — when streets throughout the city close to motor vehicles and become pathways for pedestrians, cyclists and scooter-ers in July and August.  
Want More?
Photos: Courtesy of Telluride Bluegrass Festival/Benko Photographics; copyright Aspen Food & Wine Classic; courtesy of FIBArk/Kevin Hoffman; Colorado State Fair; courtesy of Taste of Colorado.