Fresh Connections: 12 Ways to Enjoy Colorado Farm Living
Supported by enthusiastic residents who adore uber-fresh eats, and fertile grounds ideal for growing a plethora of produce and raising livestock, Colorado's population of passionate producers are redefining what it means to flourish among nature's finest.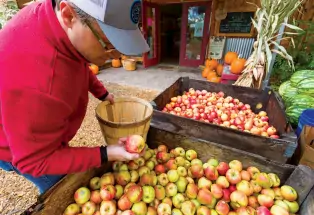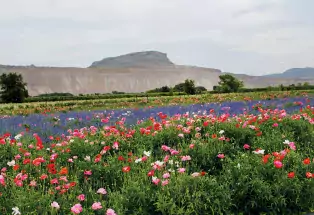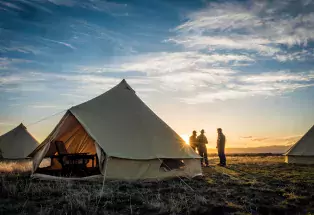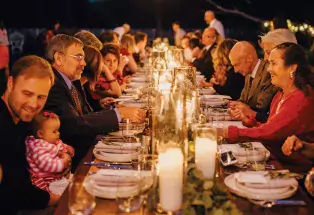 Whether you want to pick, dine or stay, farms and ranches in the Centennial State are offering exquisite agricultural experiences like no other.
Pick
Rows of sweet-smelling lavender cradle vistas of the namesake multi-hued sandstone palisades that rise above the town of Palisade at Sage Creations Organic Farm. U-pick lavender is available mid-June through mid-July, and the family farm also offers summer classes on topics like growing and crafting with the versatile herb. Stop at the farm stand (May through September) for to-die-for organic cherries, peaches and heirloom tomatoes, and a variety of lavender-infused products.
There's so much to do and taste at Hotchkiss' Delicious Orchards that you won't want to leave. Luckily, you don't have to: Campsites with Rocky Mountain views are available on-site. Pick your own apples, peaches, pears, cherries and more from their orchard in the summer and fall (call ahead to find out what's available), snag some of their very own Big B's Hard Cider at the farm market — or better yet, visit during the Hard Cider Fest in October. The selection of homemade pies and baked goodies at Delicious Orchards Café are also worth drooling over.
Pet
Rocky Mountain Goat Yoga invites you to pair your downward-facing dog with some baby-goat bliss. How does it work? Students strike poses while the gentle creatures roam, nibble and cuddle around them. The classes are hosted by multiple Colorado farms, including Purified Colorado Farm in Colorado Springs, which offers goat-tastic group and private lessons.
The self-guided "parade route" tour through The Living Farm in Paonia allows patrons to meet and pet turkeys, chickens, geese, ducks, goats and sheep — and learn about their organic practices (early May through mid-October). Admire the farm's integrated system of plants and animals, an essential part of their sustainability practices; and gain the know-how to create a perpetual greens harvest, aka an "eternal salad bar," and boost the nutrient density in your own garden soil.
Play
The folks at Tall Grass Farms Alpacas in Bennett on the eastern plains are always eager to share their love for alpacas, long-necked cuties known for their remarkably soft fur. Call to arrange a tour of the farm to get acquainted with the alpaca herd and their friends — which include dogs, cats, horses, chickens and llamas. Check out the handmade fiber products for sale at their store or request a fiber-arts class.
Gathering fresh eggs from chickens is a back-to-basics joy that's great for introducing little ones to the magic of farming. The happy hens at Cottonwood Creek Farms in Merino, tucked in southeast Colorado, roam freely on the family-owned property's expansive pastures. Drop by to tour the grounds, greet the Berkshire pigs and chickens, and help collect eggs, which you can purchase directly from the farm (call for hours and availability).
Stay
At Chico Basin Ranch near Colorado Springs, friendly folks will introduce you to ranch living through activities like moving, sorting and branding cattle, fencing work and animal care. The hard (and fun) work is rewarded with hearty meals and chances to hike, fish, swim and spy on wildlife; accommodations are provided in a renovated, early-1900s structure. Consider visiting during one of their themed weeks, which include branding camps, horsemanship clinics, prairie campouts and cowboy schools.
The grandeur of southwest Colorado shines at Canyon of the Ancients Guest Ranch in Cortez, an excellent base camp for surveying archaeological treasures like Canyon of the Ancients National Monument and Mesa Verde National Park. Choose from several rustically beautiful cabins and homes, including an ancient Pueblo-inspired structure; purchase fresh produce and meats grown on site to prepare your own meals; and help with chores like feeding the resident sheep.
Dine
From July through September, chefs from acclaimed restaurants in Boulder and beyond whip up meals for farm suppers under the stars at Lyons Farmette. The intimate organic farm grows ingredients for the dinners, local restaurants and on-property weddings. The events include a tour of their fields and the chance to mingle with their alpacas, a goat named Waylon and a llama named Cuzco. The farm also offers great workshops on chicken keeping, beekeeping and other topics.
Live music, wine and fresh eats make Friday Nights at Fox Fire Farms in Ignacio a worthy warm-weather affair to add to your calendar. From June through September, taste wine from the farm's own vineyard; feast on a menu of various meat-and-cheese plates and barbecue specialties; and BYO blanket to relax on the spacious lawn. Bonus: Absorb lovely views of the farm, vineyard and surrounding area on a horse-drawn carriage tour.
Celebrate
The personable Southdown Babydoll sheep, miniature Jersey steers, goats and gang of guardian canines at The Random Ranch in Sedalia relish meeting new people — and the locale's "FUN-Raising" play dates throughout the year are the perfect opportunity for a visit. Proceeds benefit charitable causes like livestock rescues and aid groups, and possible animal activities include groom-a-goat, donkey selfie time and decorating horses (read: designing a real-life My Little Pony).
From late September through October, corn pits, hay rides, duck races, a pedal-cart track and petting zoo make the Fall Fest at Wishing Star Farm in Calhan entertaining for kiddos and grown-ups. Reserve a campfire site to lengthen your stay and come prepared with a meal or let Wishing Star Farm cater your event. They'll start your fire and supply picnic tables and bales of straws to sit on, so all you have to do is gawk at the galaxies above.
Want More?
Find more farm and ranch activities in Colorado >>
Read tips for visiting Colorado's farms and ranches >>