Top of the Rockies
Minturn
115
Aspen or Copper Mountain
Fall
Spring
Summer
Pikes Peak Wonders
Rockies Playground
Allow 4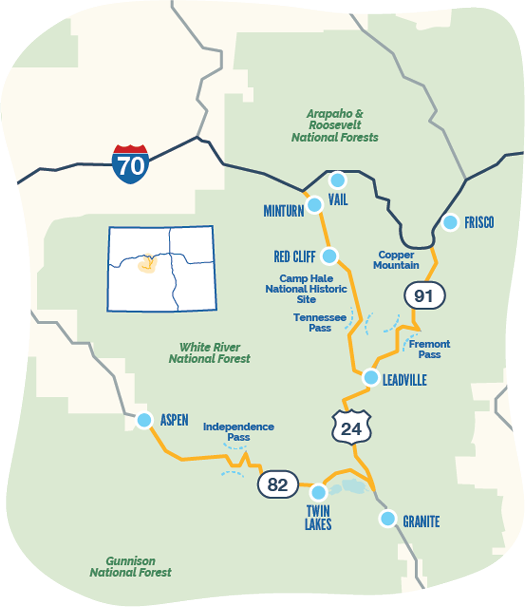 Trip Tips
Independence Pass typically closes for winter in early November, though it can be earlier depending on snowfall; check conditions before you go.
Vehicles over 35 feet long are prohibited on Independence Pass; sorry, no RVs!
There are EV-charging stations at least every 100 miles within the start and end of this byway.
Dress in layers and be prepared for brisk mornings and evenings, even in the summer.
See some of this byway's highlights — and read below for many more!
Start your byway tour in the high-altitude town of Minturn. Wedged between the world-class resort towns of Vail to the east and Beaver Creek to the west, Minturn finds itself in a unique position with a niche solidly in the quaintness of mountain life — pure, simple Colorado. 
Extend your trip with a stay at The Minturn Inn, a charming B&B with roots right on historic Main Street. During the summer, stop at artisan-focused Minturn Market before catching a classic movie at the Blue Starlite Drive-In. Top off your visit with an appointment-only wine tour and tasting at Minturn's Monkshood Cellars.
Encircled by the White River National Forest, cross-country-ski, snowshoeing, hiking and mountain-biking trails abound here as well. If you're in search of trout fishing, you'll find numerous mountain lakes between Minturn and Red Cliff, in addition to the Eagle River. 
Continue on to Leadville via Tennessee Pass for glorious mountain scenery — including Camp Hale National Historic Site (where the U.S. Army trained during World War II) and Holy Cross Wilderness Area. This section of road is particularly spectacular during autumn, with hues of reds and yellows decorating the mountainsides. Ski Cooper, Leadville's own mom-and-pop ski area, is nearby.
At an altitude of 10,152 feet, Leadville is the highest incorporated city in the United States. Built on the shoulders of the silver boom, a number of historic structures are still peppered throughout its quaint downtown — and are protected as part of the Leadville National Historic Landmark District and Colorado Main Street revitalization program. Of these sites, the still-functioning Tabor Opera House is perhaps the most well-known and visited. 
There's also the National Mining Hall of Fame and Museum, which celebrates Leadville's silver-boom past and shows what life was like for the state's mining pioneers, and the historic Delaware Hotel, a Victorian-era gem that's earned the nickname "a museum with pillows." Pause for a craft beer at Two Mile Brewing before touring the Leadville National Fish Hatchery.
If grandiose nature inspires you, the town is surrounded by five peaks that tower more than 14,000 feet: Mount Elbert (14,440 feet), Mount Massive (14,421 feet), Mount Democrat (14,148 feet), Mount Sherman (14,036 feet) and Mount Bross (14,172 feet). Stretch your legs along the Continental Divide National Scenic Trail — from Tennessee Pass to Turquoise Lake, past the lower slopes of Mount Massive and Mount Elbert, and around Twin Lakes — to connect with Mother Nature. 
If you're in search of grand views but want to relax, reserve a seat on the Leadville, Colorado & Southern Railroad; fall leaf-peeping is recommended along this route. Leadville's silver boom helped fuel the dynasty of the Guggenheims, and it paved the way for others to make a fortune. Before you go, stop by Matchless Mine, Healy House Museum and Dexter Cabin for stories of colorful characters and insights into Colorado's mining boom days. 
From Leadville, you have a choice — head south, then west to Aspen or take the northeastern route over Fremont Pass to Copper Mountain — or do both! 
On the way to Aspen, pass through Twin Lakes, a small historic town tucked in the San Isabel National Forest. Here, locals know each other by name and share in outdoor pursuits ranging from hiking the national forest to fishing the nearby Twin Lakes Reservoir. 
To the west, as the Top of the Rockies courses through a deep valley toward Independence Pass, La Plata Peak towers over at 14,336 feet and the road twists to reveal unparalleled mountain views in all directions. Hoof it to the historic Interlaken Resort on Twin Lakes' south shore and explore the remains of this 1870s luxury vacation spot; it can be reached year round by foot or snowshoe.
Meandering west along Highway 82 will deliver you over scenic Independence Pass, which crosses over the Continental Divide. Plan to stop at Independence Ghost Town, 16 miles east of Aspen, for more Wild West history. As the first mining site in the Roaring Fork Valley, the area — dotted with weathered-wood cabins — is archaeologically significant and offers interpretive stations.
Upon reaching Aspen, arrange for extra time to explore this alpine gem. Though it's primarily known as a winter destination — home to four world-class ski destinations — it's also a cultural mecca for art, music and fashion. Artists from all over the globe head to Anderson Ranch Arts Center to hone their art-making and creative skills. Aspen Art Museum, on the other hand, showcases international contemporary art through exhibitions. Make time to visit the Aspen Historical Society's sites, including the Wheeler / Stallard Museum, Ashcroft and Independence ghost towns, and the Holden / Marold Mining & Ranching Museum. 
For the alternative route from Leadville (or if you're backtracking from Aspen), head along scenic Highway 91 over high-elevation Fremont Pass and end your exploration at Copper Mountain. This Summit County ski resort offers alpine activities for every season. Whether you hike, bike or ski, you'll enjoy its mountain splendor.
Events on the calendar: Minturn Summer Concert Series, Leadville Boom Days, Aspen Music Festival & School, Leadville BBQ & Brew Festival,  FOOD & WINE Classic in Aspen
Side Trips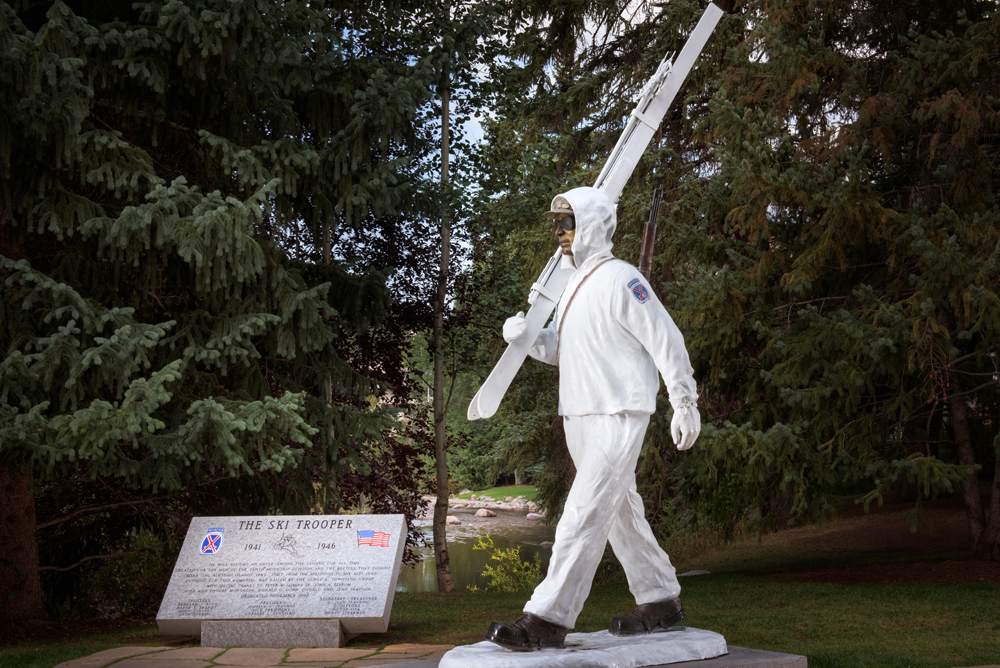 Vail
Head to Vail, a gorgeous Rocky Mountain ski town, for bluebird skies, plenty of sunshine, luxury restaurants and family-friendly activities year-round.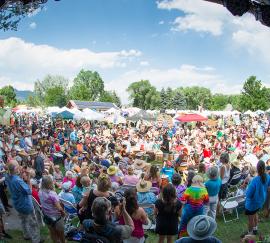 Colorado Creative Corridor
From Aspen, expand exploration of Colorado's arts scene with stops in Carbondale, Paonia, Crested Butte, Ridgway and Salida via the Colorado Creative Corridor.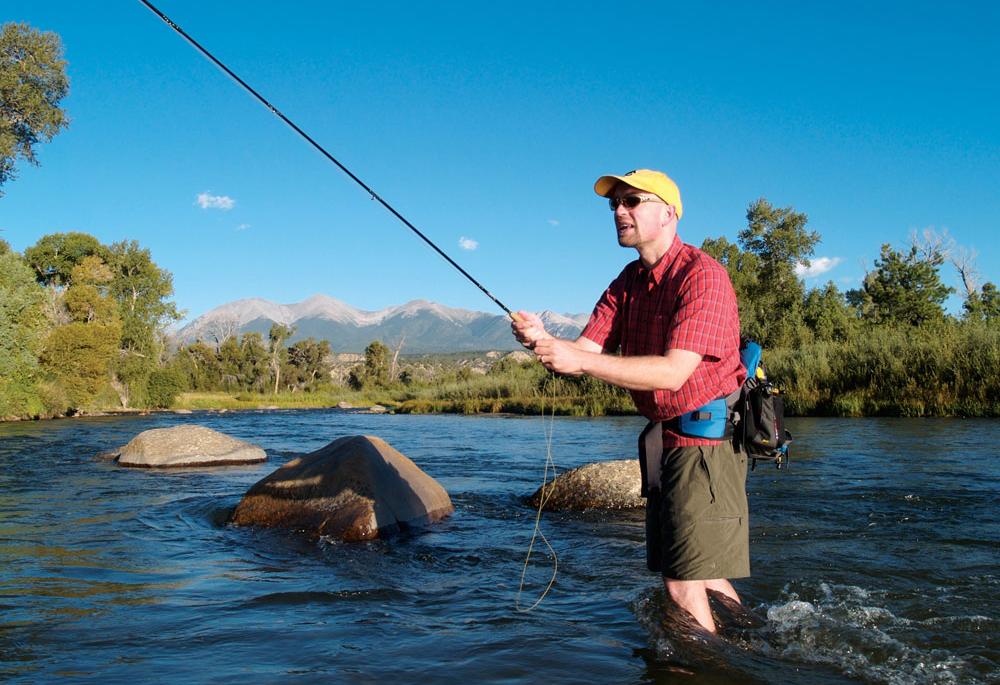 Collegiate Peaks Byway
Explore Colorado's grand Collegiate Peaks, fourteeners with names like Mount Princeton, Mount Yale and Mount Harvard; start your drive in Salida, about an hour south of Leadville for the Collegiate Peaks byway.
See All Byways