Colorado Summer Recreation: Thrill Rides
Don't limit yourself to touring by car during your Colorado summer vacation — there are so many more exciting ways to explore! Thousands of miles of mountain trails, exhilarating stretches of whitewater and clear blue skies are waiting to give you the summer adventure of your lifetime.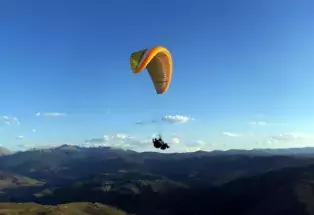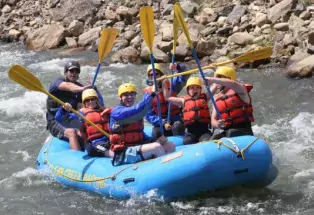 Get off road and explore parts of Colorado's incredible landscape that you could never see by car. ATV rental and tour companies can provide trails and excursions for all levels of ability. Companies offer guided tours or self-guided rentals for your own high-adrenaline off-roading or a scenic Sunday drive. Read 7 Popular ATV & Jeep Trails >>
To really see the Colorado backcountry, you need something a little more rugged than the rental car you picked up at the airport. Let an experienced guide take you over hill and dale — and boulder and stream — to see dormant volcanoes, long dead ghost towns or the view from the top of the Continental Divide. 7 Popular ATV & Jeep Trails >>
Colorado is one of the world's top cycling destinations, and you can see it all with the power of your own two feet by renting a bicycle.
Boulder and Fort Collins both now have municipal bicycle rentals available to get you from point A to point B with ease. Or, you can rent a mountain or road bike to pedal on-road or off.
Tour any of Colorado's designated scenic highways and byways from the back of a hog, feeling the wind in your hair and the sun on your face. Colorado boasts 26 different scenic byways in all corners of the state, highlighting some of the most breathtaking scenery imaginable. Taking it all in on two wheels could be the adventure of a lifetime. Read 10 Colorado Motorcycle Tours >>
Colorado has some of the best river rafting in the country and some of the most experienced guides and tour providers to ensure that you get the most exciting and safe experience. Tours range from family-friendly float trips to white-knuckle whitewater and everything in between, and from half-day trips to the full experience of a three- or four-day rafting and camping trip. Read 6 River Canyons for Whitewater Thrills >>
Paragliding lets you see the world from a bird's eye view. Catch an updraft in one of Colorado's canyons and you'll be flying in no time. Several adventure-tour companies offer lessons for first-timers, so no previous flight experience is necessary.
Fly through the air with the greatest of ease on a fast and fun zipline. You will soar through the treetops over breathtaking canyons, rushing rivers, wildlife and wide valleys. Anyone can participate in this adrenaline-charged yet easy thrill ride and see the Rocky Mountain scenery from a totally unique point of view.
Cool summer mornings in Colorado make the perfect atmosphere for hot-air balloons. Floating serenely along in a basket suspended from a beautiful balloon could be one of the most romantic flights you ever take. Many balloon operators offer a mid-air Champagne toast as you watch the ground spooling away beneath you like a beautiful carpet of colors, as well as a gourmet breakfast mid-flight and even a DVD recording of your adventure.
Want More? 
Find awesome adaptive summer adventures
Explore Colorado's lesser-known lands