A Complete Guide to Colorado National Heritage Areas
Colorado's three National Heritage Areas show off the natural beauty and Western history our state is known for and represent Colorado's many contributions to the nation's diverse heritage.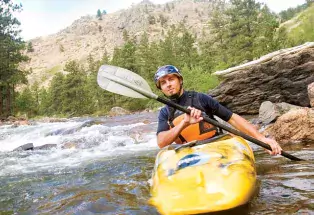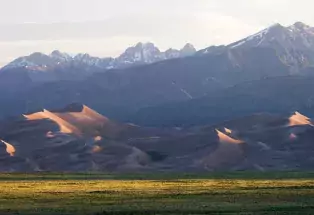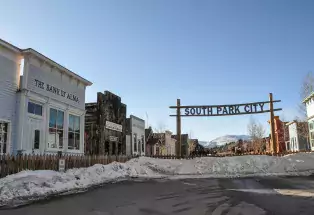 Read on to learn about our National Heritage Areas and how you can experience them:
South Park National Heritage Area
Colorado's mining and ranching heritage lives on in Park County's South Park, an area known for its wealth of lovingly preserved historic structures and exquisite landscapes. Incorporating the central Colorado communities of Alma, Como, Fairplay, Hartsel, Jefferson and Lake George, the South Park National Heritage Area embodies the spirit of the American West.
South Park's diverse terrain is also a major part of the area's significance. Situated in a vast river valley surrounded by 14,000-foot peaks, the area possesses an abundance of natural resources, including mineral deposits, ancient Bristlecone pines, unique geological formations and more than 100 rare or endangered plant and animal species.
Ways to Experience the South Park NHA
Stop in Alma, the highest incorporated town in the U.S., to explore many remnants of South Park's past. Stories of fortunes found and lost are plentiful at the Alma Cemetery and the nearby ghost town of Buckskin Joe, one of the first gold-rush towns of the 1860s. Located just 2.5 miles from Alma (the cemetery is nestled between the towns), Buckskin Joe once aspired to become the state's capital city, but was abandoned following a smallpox epidemic. Learn more about Colorado ghost towns >>
Slumber at Roberts Cabin in Como, a primitive log structure dating back to Como's 1880s railroad era. Tucked at the base of Boreas Pass, the cabin affords unparalleled views of the Front Range and was restored in the 1990s for use as a cabin rental (reservations required).
Get an idea of what South Park looked like during the Gold Rush at South Park City in Fairplay, a recreated 1800s mining town with more than 40 historic buildings filled with period furnishings and equipment.
Drop a line in the South Platte River's Middle Fork, Fourmile Creek, Rough and Tumbling Creek, Salt Creek and other Gold Medal streams in Fairplay, known as the Trout Fishing Capital of Colorado. Then, stroll the city's Front and Main streets, where historical storefronts house intimate art galleries, shops and restaurants.
Go boating in sparkling waters south of Jefferson at Tarryall Reservior State Wildlife Area, which affords excellent trout fishing and wildlife viewing; keep your eyes peeled for elk, deer and waterfowl. 
More Things to See & Do
Sangre De Cristo National Heritage Area
The Sangre De Cristo National Heritage Area encompasses Conejos, Costilla and Alamosa counties and more than 3,000 square miles. The newest National Heritage Area in the U.S. (designated in 2009), the corridor showcases the rich history of south-central Colorado's San Luis Valley, home to the state's earliest civilizations and a bounty of natural and historical assets.
The massive area includes portions of the Sangre De Cristo Range, Great Sand Dunes National Park and Preserve, three national wildlife refuges, a national forest, 13 state wildlife areas, a nature conservancy preserve, two forest wilderness areas, 20 cultural properties listed on the National Register of Historic Places and the headwaters of the Rio Grande River system.
Ways to Experience the Sangre de Cristo NHA
More Things to See & Do
Cache la Poudre River National Heritage Area
The 120-mile Cache la Poudre River originates in the Rocky Mountains and flows across the plains to merge with the South Platte River. The river represents several milestones, including the development of water law in the western U.S., the evolution of water delivery systems and shaping of the northern Colorado's cultural heritage.
The Cache la Poudre River Heritage Area extends for 45 miles beginning in Larimer County at Roosevelt National Forest's eastern border, through Fort Collins and ending east of Greeley. According to local legend, a group of French fur trappers were camped along the banks of the river in the early 1800s. When a snowstorm hit, they decided to lighten their load and hide (cache) their gunpowder (la poudre). As a result, the river was named Cache la Poudre (hide the gunpowder).
Ways to Experience the Cache la Poudre NHA
More Things to See & Do
Want More?
Check out our listings for historic places and districts and read 8 Ways to Experience Colorado History, See for Free: Colorado Historic Districts and Historic Forts in Colorado.
View a Cache La Poudre National Heritage Area itinerary >> 
Photo Credits: South Park City Museum, Copyright flickr/Kent Kanouse; Rest of photos, Miles/Colorado Photo Project