Artsy Affairs at Colorado's Certified Creative Districts
Our painting-like landscapes serve up some serious inspiration and set the stage for a love affair with art that spreads across the state.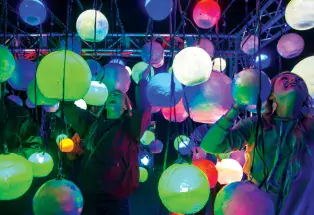 Breckenridge International Festival of Arts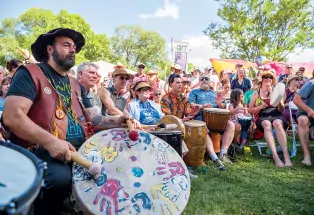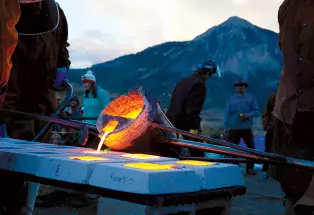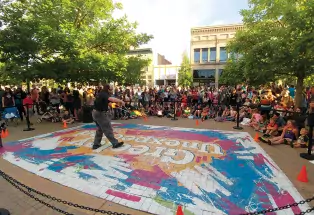 Exhibit A: our 30 Certified Creative Districts, where artists live, work and contribute to Colorado's cultural fabric. Though these areas have excellent things to see and do year-round, color outside the lines on your next visit with a special stop at these amazing festivals and fairs.
Breckenridge International Festival of Arts
Breckenridge Arts District
Every August
Winter sports may steal the spotlight, but Breck has one of Colorado's liveliest creative districts. Don't miss August's multimedia-encompassing Breckenridge International Festival of Arts — a 10-day celebration boasting vibrant installations, performance art, musical performances, interactive exhibits, film, workshops and pretty much anything else you can imagine.
Final Friday Frolics
North Fork Valley Creative Coalition
Last Friday of the month, June–October
This rich agricultural region on the Western Slope cultivates artists for Final Friday Frolics, too — especially in Paonia, Hotchkiss and Crawford, the eclectic towns that make up the North Fork Valley Creative District. Meet makers, view their work and sample tasty eats and drinks, many of which were grown, made or brewed in the area. Bonus: Enjoy national and local music acts every Thursday in August during Pickin' in the Park.
Carbondale Mountain Fair
Carbondale Creative District
Every July
Forty minutes from well-heeled Aspen, Carbondale proudly marches to its own beat. See for yourself at the Carbondale Mountain Fair, an offbeat festival drawing around 145 vendors selling art and handmade wares, alongside music and wonderfully weird performers.
First Friday Art Walks
Pueblo Creative Corridor
Monthly
Pueblo's Arts Alliance Studios houses a diverse collection of artists and creative businesses. You can see where the magic happens during First Friday Art Walks, where you'll find newly hung shows, special artist demonstrations, live music and more.
Trinidad Art Fest
Corazón de Trinidad
Every July
From nature paintings and creative portraits to sculptures, stickers and pottery, the Trinidad Art Fest is two days of the best creations in southern Colorado, plus local food trucks, live music and family-friendly activities.
Ridgway Independent Film Festival
Ridgway FUSE (formerly Ridgway Creative District)
Every November
Set in the historical Sherbino Theater, the Ridgway Independent Film Festival draws submissions of some of the best short films in the world. Expect productions in all categories of film, as well as a category specifically created for filmmakers under the age of 21 years old. 
Iron Pour
Crested Butte Creative District
Every October
Part art and part performance, Iron Pour will have you mesmerized as glowing, molten iron is poured into sculpted scratch blocks, resulting in one-of-a-kind art pieces (you can make your own, too).
Friday Fest 
Greeley Creative District
Weekly, June–September
With free concerts on the 9th Street Plaza, sidewalk art, face painting and more, Friday Fest is fun for all ages. But grown-ups will flip for Greeley's famous "go-cup" service, which lets you take your craft brew to-go.
Fort Collins Foodie Walk
Downtown Fort Collins Creative District
Third Friday of every month
Food is the medium of choice in Old Town. Take a jaunt to the Fort Collins Foodie Walk to experience self-guided tours to a diversity of local cheesemongers, chocolate shops, wineries and more.
Want More?
Tour the Colorado Creative Corridor
Find art walks in Colorado
Browse trip itineraries across the state