10 Beautiful Places in Colorado You Didn't Know About
While Colorado is a land of famous postcard-worthy wonders, some of our most magical locales receive the least amount of spotlight. Get ready to be amazed at these lesser-known — but no less magnificent — places in Colorado.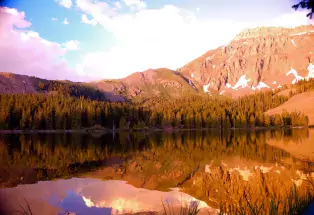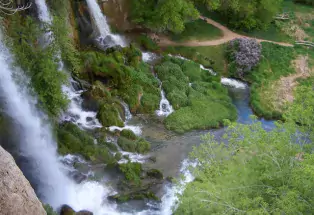 1. Curecanti National Recreation Area
Nearby Towns: Gunnison, Montrose
The sight of craggy mesas rising above three placid turquoise reservoirs is stunning during the daylight hours. But thanks to the low light pollution in the area, Curecanti is even more dazzling at night — when millions of stars light up one of the darkest skies in the state. Stop by the Elk Creek Visitor Center to sign up for a ranger-led stargazing hike or call 970-641-2337. 
2. Lookout Mountain
Nearby Towns: Denver, Golden
Take the Lariat Loop byway from Golden to the mountain's summit to soak up gorgeous panoramas of Denver. Then, stop at the Lookout Mountain Nature Center, where gentle hiking trails wind through wildflower-frenzied meadows and tranquil ponderosa forests.
3. Alta Lakes
Nearby Towns: Telluride
Nestled high above Telluride, this trio of iridescent high-alpine gems is cradled by snow-speckled 13,000-foot San Juan Mountain peaks. Free backcountry camping is available near the lakes, and the nearby Alta mining ghost town is also worth exploring.
4. Downtown Leadville
Leadville
Seventy square blocks of well-preserved Victorian buildings evoke scenes from Colorado's silver boom days, when the city's saloons, dance halls, gambling joints, hotels and brothels bustled with activity. Stroll the colorful National Historic Landmark District, which includes two 1870s-era churches and the Tabor Opera House.
5. Rock Castles on Mill Castle Trail
Nearby Towns: Gunnison, Crested Butte
Sturdy hikers who traverse this 14.3-mile trail in the Gunnison National Forest are rewarded with glimpses of silver-hued rock formations that resemble the ruins of a fairytale castle. Prepare to gain an elevation of 3,300-feet to summit Storm Pass for the best views of the rocky kingdom.
6. Potato Lake
Nearby Town: Durango
Dubbed Spud Lake (naturally) by locals, this beauty is flanked by the greenery of the San Juan National Forest and reached via an easy 2-mile hike north of Durango. The clear waters beckon hikers to take a dip, and campsites on the northwest side of the lake offer breathtaking sights of the Twilight Peaks.
7. Arapaho Glacier Trail, Indian Peaks Wilderness
Nearby Towns: Nederland, Boulder
While the bounty of summer wildflowers that blanket this 4.5-mile hike in the Indian Peaks Wildness are a standalone visual feast, unparalleled panoramas of the Park and Gore ranges and Rocky Mountain National Park reward seasoned hikers who summit 13,397-foot South Arapaho Peak. Get there from the Fourth of July Trailhead near Eldora Ski Resort.
8. Rio Grande Trail
Nearby Towns: Glenwood Springs, Carbondale, Aspen
This 42-mile gently sloping trail, which follows the Roaring Fork River from Glenwood Springs to Aspen, is built on the former Aspen railroad corridor of the historic Denver and Rio Grande Western Railroad. Eye-pleasing vistas along the trail include verdant meadows, timeworn ranch buildings and majestic Mount Sopris.
9. Rifle Falls State Park
Nearby Town: Rifle
Lush greenery, mysterious limestone caves and an enchanting three-tiered waterfall attract admirers from near and far to Rifle Falls State Park. Soak up the luscious riparian landscapes from the 1.5-mile Coyote Trail, where you can see the bottom and top of the falls, peek into the limestone caves and walk along Rifle Creek under a canopy of towering cottonwoods. 
10. Coors Field
Denver
Before you scoff at our ballpark entry, hear us out — glimpses of the emerald field flanked by blue skies, the distant Rocky Mountains and the Denver skyline are truly spectacular. For some of the best views of the sun setting over the mountains, cheer on MLB's Colorado Rockies at Coors Field from the first-base side of the stadium or the rooftop. 
Want More?
Read 99 Gorgeous Places in Colorado: Part 1, The Postcard Places; Part 2, The Local Favorites and Part 3: The Hidden Gems.
Photo Credits: Coors Field/Flickr: Adam Reeder, Alta lakes/Flickr: Jason Barnes, Rifle Falls State Park/Flickr: iris