4 Ways to Celebrate the National Park Service in Colorado
Honor the National Park Service, which celebrated its 100th anniversary in 2016, by visiting Colorado's four national parks, nine national monuments, 11 national forests, three national historic sites and two national grasslands. Here are just a few ways to explore a sampling of these lands.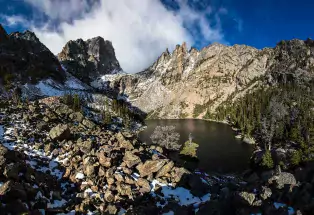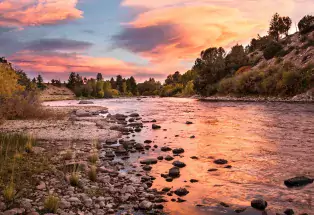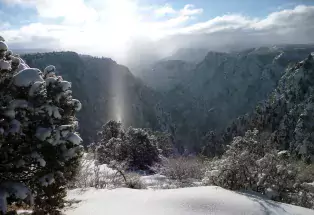 1. Relive Ancient History
The past is present at these archeological marvels.
Take a tour of the 150-room Cliff Palace, the largest cliff dwelling in the striking stone village built by Ancestral Puebloans.
The wall of 1,500 dinosaur bones in the Quarry Exhibit Hall reminds us of the colossal creatures who once called Colorado home.
Stop by the Canyons of the Ancients Visitor Center & Museum to get the lowdown on what to see among more than 6,000 archeological sites representing native cultures.
2. Delve Into the Dark Side
Low light pollution and high altitudes facilitate dreamy locales for stargazing.
Planet walks, night photography workshops and programs featuring local astronomers and sky rangers are the types of experiences you'll find at the annual Black Canyon Astronomy Festival.
Moonless nights and evenings with a late moonrise are choice times to catch a glimpse of the Milky Way at North America's tallest dunes.
Hovenweep National Monument near Cortez
Galaxies far, far away seem much closer at these Ancestral Puebloan ruins, where gloriously dark skies facilitate the sight of up to 15,000 stars.
3. See Colorado's Famous Creatures
From grasslands to alpine tundra, varied landscapes support our wild inhabitants.
A tour of the area rewards onlookers with sights of Front Range flyers like red-tailed hawks, mountain plovers and burrowing owls.
Spot some of our most iconic mammals at this exquisite park, including moose, bighorn sheep, black bears and elk.
More than 330 species of wildlife occupy this urban oasis, where you can spy on bald eagles, painted turtles, bison, white pelicans and deer.
4. Do Something Epic
Once-in-a-lifetime to-dos abound on Colorado's public lands.
Ramble the Crater Lake or Maroon Creek trails to capture flawless vistas of the famous snow-streaked peaks and surrounding White River National Forest.
Bike the Kokopelli Trail near Fruita
Padded by gorgeous desert landscapes, this doozy of a trail in McInnis Canyons National Conservation Area offers avid two-wheelers a taste of Fruita's mountain-biking nirvana.
Stroll a Petrified Forest near Cripple Creek
Florissant Fossil Beds National Monument holds some of the largest petrified sequoias in the world. Inspect them up close on the Petrified Forest or the Walk Through Time trails. 
The Arkansas boasts some of the best whitewater rafting in the world, and it carves its way right through the heart of scenic Browns Canyon National Monument. Connect with one of many area outfitters to ride the waves. 
Meet Our Newest National Monument: Camp Hale-Continental Divide National Monument
Designated in 2022, Camp Hale-Continental Divide National Monument is perched way up high in the Rocky Mountains. The monument site is currently being developed, and visitor information will be posted as soon as it's available. 
Want more?
Read about all our national parks and national monuments.
Find more ways to revel in the magic of Colorado's public lands >>
Photo Credits: NPS/JacobWFrank, NPS/Great Sand Dunes National Park and Preserve, NPS/Black Canyon of the Gunnison National Park, BLM/Bob Wick.