Colorado's Best Spicy Food
Colorado winters may be icy, but we have the spicy heat of Pueblo's green chiles and peppers, like cayenne and habenero, to warm us up deep inside.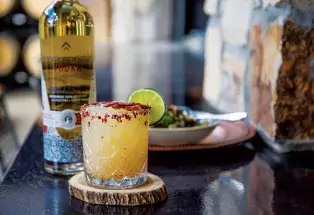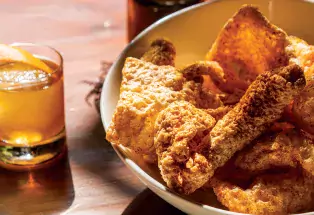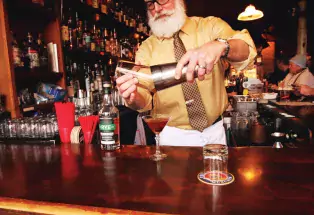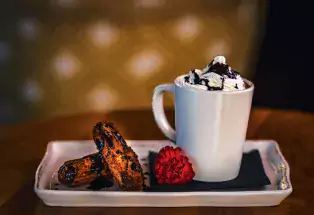 Enjoy the state's penchant for hot flavors with locally made sauces, salsas, cocktails and so much more.
Meals
The oldest bar in Denver has shucked ice-cold beers continuously since 1873. But one of the city's best-kept spicy secrets is their Jalapeño Cream Cheese Burger, piled (almost) mile high with jalapeño cream cheese. 
This hole-in-the-wall joint dishes up some of the spiciest wings in the state, doused in their secret sauce, of course. 
With views of snow-covered trees, Annapurna will make you sweat through your ski jumper while eating the spicy vindaloo, an Indian curry best served with lamb. Order fluffy naan to soak up every last bit.
Bask in the glow of neon bar signs as you sink your teeth into the famed local delicacy — the Slopper cheeseburger bathed in Pueblo green chile.
Sports Station American Grill, Loveland
Located in Loveland's 1902 train depot, Sports Station boasts Jalapeño Popper Egg Rolls — mini bites filled to the brim with jalapeño-bacon cream cheese, served with make-your-mouth-tingle pepper jelly.
Sit under the pumpkin-colored arches drinking a humongous frozen margarita and destroy Hacienda Real's carne asada. It's a filet of skirt steak with a heap of guac and a deep-fried hot pepper. 
Step inside this adorable yellow house for the drunken noodles — pan-fried rice noodles with eggs, vegetables and a spicy chili sauce that will leave you needing approximately 10 glasses of water.
Adult Beverages
A red ale brewed with habanero peppers, Habanero Hunny from High Hops might be just what you need on a chilly afternoon. 
This cavernous tasting room and eatery is the perfect stop after you've skied the day away. Warm up with the Chili Chile margarita, which includes the distillery's Chili Chile Vodka and spicy sriracha.
Horsetooth Hot Sauce, Fort Collins
Nothing says frosty Sunday brunch like Dog that Bit You Bloody Mary Mix. Pour Horsetooth Hot Sauces' mixture of salty tomato juice and a blend of secret spices over ice. You can buy it online and in select Colorado stores! 
At The Wobbly Olive, don't miss the The Weepy Grin cocktail. This heat-filled concoction delights with vodka, ginger liqueur, honey, absinthe, lemon juice a habanero shrub and — for a little extra kick — a fresh jalapeño. 
Sporting a cool-kid vibe, Bird & Jim slings the Coco Caliente cocktail for a year-round clientele. The beverage is hot chocolate, ghost-pepper-infused mezcal finished with a pillow of whipped cream and served with crispy churros.
Snacks 
El Moro is a beacon of New American bites with a totally steampunk attitude. Pop in for the Tajín-dusted pork rinds; they'll make an audible crunch, which is oh-so satisfying. 
Overkill Hot Sauce, Conifer
Overkill's ghost-pepper condiments and sauces— think mayo, marinara, ranch, soy sauce and horseradish — will take any meal to the next level.
When you need a bit of protein on a glacial hike, reach for Climax's spicy elk jerky smoked with red pepper, which gives it the ideal amount of kick. 
Start your morning right with a thick layer of jalapeño cream cheese sandwiched between a green-chili bagel at this casual locals' spot.
The Argentos Empanadas & More, Silverthorne
While not over-the-top hot, the Spanish chorizo empanada at Argentos is the perfect balance of spices and buttery, flaky pastry to make it incredibly flavorful.
Hot Sauces & Salsas
Find these Colorado brands in grocery stores, specialty shops and online. 
Tlaquesalsa's árbol salsa uses the freshest ingredients to set your mouth on fire (in the good way). Pick up a jar and some of the company's homemade tamales for a delightful meal. 
Using Colorado-grown fixins, Alida's Fruits Habanero Peach Salsa will make you want to dump the whole jar on your breakfast tacos. 
K-3 Be Afraid!! Hot Sauce is studded with Bhut Jolokia, aka ghost chili, one of the hottest peppers in the world. K-Sauce also has a sweet little mango-habanero number that's sure to please.
Yin Yang Hot Sauce, Boulder
Small-batch hot-sauce maker Yin Yang captures the feeling of tomatoes being grown under Colorado's bright sunlight in a bottle. 
Chiporro Sauce Co., Longmont
With ghost peppers as the base of Chiporro's Ghost Hot Sauce, the heat will haunt you — but it won't make you want to guzzle an entire gallon of water.
Musso Farms, Pueblo
This all-natural, no-preservatives Pueblo Chile X-Tra Hot Salsa is straight from the farm; Musso Farms, in fact. Eat it with some fresh blue-corn chips while watching the snow fall. 
Colorado-Style Southern Chow Chow is based on a traditional relish that's been around for two centuries, but with a Centennial State twist — tomatillos and ghost peppers. 
With nearly twice the spice of a ghost pepper, High Plains' Scorpion Pepper & Lemon Balsamic BBQ Sauce will add incredible heat to your shrimp.
Rose's Hot and Spicy creamy peanut butter is gastronomic genius when put atop a PB&J sammy. 
Jojo's Sriracha, Denver & Pueblo
Jojo's handcrafted, wild-fermented sriracha with chili peppers, organic vinegar, garlic, sea salt and coconut palm sugar can go on any meal.
Photo Credits: Breckenridge Distillery, El Moro Spirits & Tavern, My Brother's Bar, Zach Bunch 
Want More?
Fun Colorado Après Ski Spots
Colorado Culinary Trends: 5 Ways to Feed Current Cravings