Sterling
Built on the backs of pioneering men and women who bravely stopped their wagons along Colorado's once-barren high plains, Sterling and Logan County still embrace the spirit of the Old West.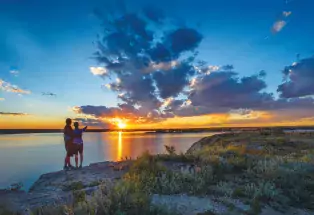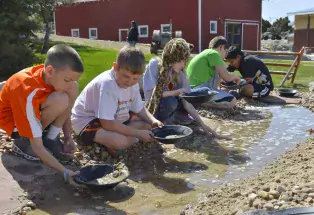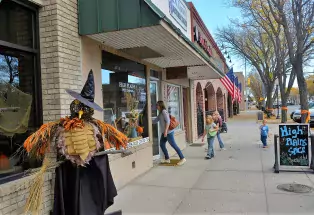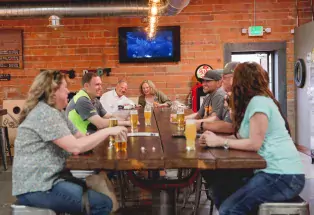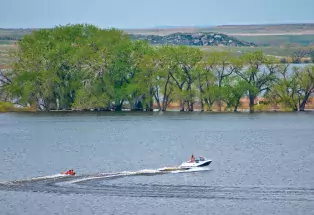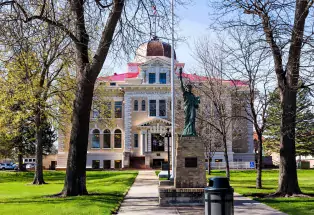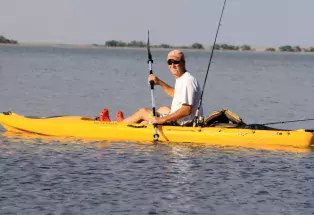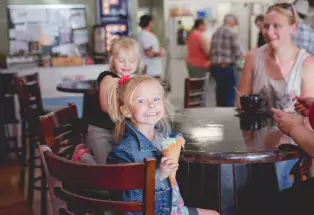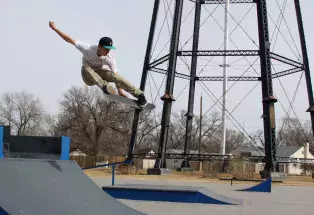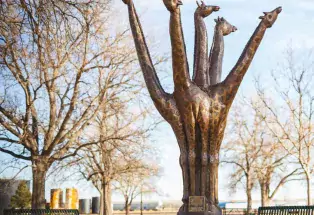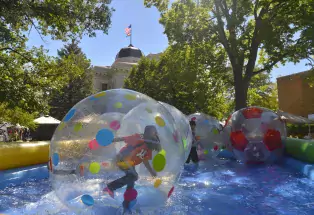 The largest city in the northeastern part of the state, Sterling is a farm and ranch community with deep roots on the Colorado prairie.
First, step back in time at the Overland Trail Museum, named for the trail that brought the first pioneers to the area. You'll learn all about the town's history and visit an old one-room schoolhouse, plus see wildlife and geologic displays. The museum was built as part of the Works Progress Administration in 1936 to preserve the history of Logan County and those who traveled the Overland Trail. The trail was likely the most heavily traveled road in America — maybe even the world — between 1862 and 1869 by adventurers in search of gold and silver.
Next, head to the Downtown Sterling Historic District, which blends the beauty of impressive, old buildings with distinct shops and eateries — from the original High Plains Spice Company and Sacred Matters Glassblowing Studio to the quaint Simpkins Parlour, which serves old-fashioned hard ice cream and other treats. Parts & Labor Brewing Company, located within a former Cadillac garage, is known as eastern Colorado's shining beacon for craft beer lovers and pours brews made with wheat from nearby farms. Additional downtown must-sees include the Sterling Creatives Artist Co-Op and the majestic Logan County Courthouse, found smack dab in the middle of the charming town square.
Sterling's laid-back lifestyle also makes it easy to explore a variety of outdoor and cultural activities, from boating, fishing and swimming in North Sterling State Park to admiring unique public art. The town is dotted with sculptures by artist and sculptor Bradford Rhea, who's renowned for carving a walking stick as America's gift to Pope John Paul II upon his visit to Colorado for World Youth Day in 1993. Sit in the shade at the downtown Columbine Park and admire some of Rhea's sculptures — living trees carved into shapes representing, among other things, a mermaid, a golfer and a herd of giraffes.
If you feel like stretching your legs, there's a range of activities for almost every level of adventure — from hiking and biking to disc golf and golf to hunting-and-shooting sports— all at your own pace with complimentary sunrises and sunsets like none you've seen before. Bring along your fishing rod and visit nearby North Sterling State Park or Prewitt Reservoir, where you might catch your dinner of walleye, bass or muskie. Or look for more than 340 bird species along the meandering South Platte River with its many wildlife areas and walking and hiking trails. Because it's far from city lights, Sterling is a great place for stargazing and spotting constellations.
Year-round signature events are perfect for weekend getaways and special visits, and include the Flatlanders Car Show, Heritage Festival and July Jamz free concert series in July; Logan County Fair & Rodeo in August; and Sugar Beet Days in September. Mix in more concerts, numerous town fairs and festivals — plus a toy show, quilt show, tractor pull, sidewalk art events, parades and more — and you will never run out of things to do.
Accommodations in Sterling range from a boutique motel to modern hotels. Travelers who prefer recreational vehicles or tent camping will feel right at home at the town's campsite facilities.
With sky for miles, clean air and no big city congestion, Sterling and Logan County offer the space to find your place on Colorado's eastern plains.
Learn more by signing up for the Explore Sterling newsletter