Holyoke
The county seat of Phillips County, Holyoke sits on the golden plains of northeastern Colorado. Three major highways run through the community ­ Hwy. 385, 6 and 23. This allows for easy access into the friendly community that eagerly awaits your visit.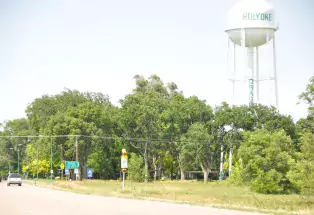 Set in the golden eastern plains, Holyoke is a charming agricultural town where life slows down — in the best way. Practice your swing on a scenic 18-hole golf course where the skies go on forever, drop a line in a fishing pond or catch a flick at the movie theater. The town is also home to the Phillips County Museum, the lively Phillips County Fair, and two facilities on the historical register: The Burge Hotel and the Heginbotham Library. And for a small city, it's got a sizable restaurant scene, so bring your appetite! 
Agriculture is the main economic force, with excellent dry land and irrigated cropland to grow wheat, corn, dry edible beans, popcorn and alfalfa. You'll also find several fine livestock and feedlot operations. For those interested in productive farming and ranching land for pheasant hunting, Phillips County has over 30,000 acres of Walk-in Access Land.