Brush
Brush is a place to spend a day or a lifetime. Here, you'll discover that Brush is more than blue sky, prairie and small-town charm.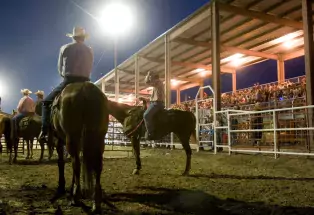 600 Edison St., Brush, CO 80723
201 Ensign St., Fort Morgan, CO 80701
From its sunny location nestled in the wide-open plains of northeastern Colorado, Brush boasts a rich history, limitless recreation, genuine country feel and outdoor fun galore. While Brush is located just 90 miles from Denver, it feels like a world away from the big city. With award-winning fishing and boating nearby, numerous parks and biking trails, some of the best of Colorado is here and in nearby Fort Morgan.
Tour the area on the Pawnee Pioneer Trails scenic byways, or take a driving tour to see more than 90 Morgan County barn quilts, quilt-block patterns that use pain and plywood instead of thread and fabric.
Check out the nine-hole Course at Pettys Park or visit Prairie Trails Park for a spot of fishing. Take a walking tour of this historic downtown or sample the exhibits at the Brush Area Museum and Cultural Center, where everything from horse racing to sugar beets tell the stories of Brush's history.
Join the town for the annual Brush Rodeo held every July 2–4, followed up by a parade and fireworks.