From Seed to Sip: Colorado's Best Beer, Wine & Distillery Experiences
Colorado has a remarkable collection of more than 90 distilleries, nearly 330 craft breweries and more than 140 wineries (and counting!), and each one has its own characteristics that will vie to make it your favorite.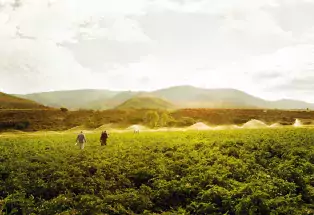 Why you should go: free tastings, an understanding of the creative science behind these beverages and the opportunity to rub elbows with friendly and knowledgeable craftspeople.
Tours are available all over Colorado, so we've decided to outline a few of the most locally focused experiences.
Colorado Distilleries
Libations: Vodka, rye, gin and bourbon
What makes it different: Woody Creek boasts completely Colorado-raised spirits, for the distiller controls every element of its production from sourcing local rye, potatoes and juniper berries to distilling the vodka using a custom copper stills. Take a tour or pull up a chair at the tasting room where you can truly sample the flavors of the Centennial state.
Tours: By appointment
Libations: Rum, rum and more rum. Also: rum.
What makes it different: Montanya is known for tasty rum made from only four easy-to-pronounce ingredients (water, yeast, sugar cane and homemade caramelized honey). Book one of two tour experiences or visit their rum-bar tasting for cheeky cocktails, small bites and live music.
Tours: By appointment
Libations: Bourbon, whiskey, gin, vodka, tequila-like agave spirits, brandy, grappa, eau de vie, amaro
What makes it different: Located in Colorado Wine Country, Peach Street has made a name for itself as the rascally kid on the block armed with tasty spirits distilled from local ingredients (the peach brandy is a must). The distillery offers an awesome menu of tacos, sandwiches and light bites (don't sleep on the honey-tinged guac), and rumor has it that the tasting room gets quite rowdy when those who toured Palisade's wine vineyards stop by at night. With the wide selection available at Peach Street, you'd be well advised to pace yourself during a tasting session.
Tours: Wednesday to Friday, at 4pm; book in advance
Libations: Whiskey, bourbon, gin, vodka, brandy, various liqueurs
What makes it different: Rising Sun works with farmers located within 300 miles of the Denver distillery — meaning everything is local. By using grains from family farms and fermenting every grain individually with traditional methods, Rising Sun crafts enhanced flavor profiles. Their liqueurs use coffee from a local shop, peaches from Palisade and chile from Pueblo, making this place a Colorado classic.
Libations: Vodka, whiskey, gin, agave spirits, schnapps, cocktail bitters
What makes it different: In a land with deep ties to moonshining, particularly during Prohibition days, Telluride's first legal distillery is building off its mountain roots with a craft focus. Sip it straight or try one of their deliciously fancy cocktails. The Telluride Mule is made with house-sourced ginger beer, fresh lemon and "less" sugar, while the Lavender Collins stars crisp gin and homemade lavender syrup. 
Libations: Vodka, bourbon, whiskey, gingercello, coffee liqueur
What makes it different: Committed to sustainability, Marble Distilling sources the purest Crystal River water and local grains to concoct its small-batch spirits and donates distilled grains to local ranchers for livestock feed and compost. The business also recaptures 100 percent of the processed water and harvested energy from the distillation process to heat its facility. Snag a seat at the Marble Bar — cut from a 9-ton block of local Yule Quarry Marble — to sample the Moonlight EXpresso or pleasing Marble vodka, and slumber at the swanky Distillery Inn right on site.
See a complete list of Colorado distilleries
Read more about Colorado distilleries
Colorado Breweries
Note that these breweries do not offer tours but some have their brewing setup visible from the tasting room, so you can see the malty magic and hoppy happenings in person.
What makes it different: Twisted Pine is all about experimentation. For a walk on that wild side, try the Billy's Chilies, brewed with five different types of chilies. The ale house on Boulder's Walnut Street is the brewery's front and gives visitors the opportunity to pair their award-winning beers with delicious fare.
What makes it different: Ska's website has an electronic comic book explaining why their brewery matters. Long story short: They feel that large conglomerated beer companies are out to ruin beer (the villains), and places like Ska (the heroes) are here to save the day. You'll be hard-pressed to find a big beer company brewing the delightfully citrusy IPAs and Mexican-style lagers. And just wait until you meet the unlikely heroes running Ska during your visit.
What makes it different: Southern flavors combine with Colorado vibes and brewery know-how at these tap rooms, where live music is a part of the full experience. A must try is Dale's Pale Ale: one of Colorado's most popular and, according to the New York Times, it's the best pale ale around.
What makes it different: Located in Denver's vibrant Sunnyside neighborhood, Crooked Stave has some seriously unique beers. Try the Sour Rose, a wild ale fermented in oak with raspberries and blueberries, or the Trellis Buster, a double India pale ale.
What makes it different: Known for their hoppy beers and IPAs, Odell is a Colorado favorite and primarily uses local raw materials for their brews. The Fort Collins location is the OG, with the brewery onsite and a multi-tiered beer garden you won't want to leave along with food trucks and live music. The two Denver taprooms are pilot locations where you'll find experimental brews that you can't sample anywhere else.
See a complete list of Colorado breweries
Colorado Wineries
What makes it different: Harvesting grapes from their own backyard or nearby neighbors, the soils at Mesa Winds are similar to those in Burgundy, and the atmosphere is likened to someone's awesome grandma's farm. Located in an idyllic setting, this winery is as humble as they come, and a visit yields more than just a tasting: Check their calendar for a regular lineup of events ranging from yoga to special releases and pairing dinners.
What makes it different: How many times have you visited a winery located in a church abbey? The Holy Cross Abbey sets the stage for several award-winning wines (they've literally won more than 300 awards) amid Colorado's southern Wet Mountains. Swishing your wine glass pre-sip has never been more peaceful and serene than at this winery, which was started by Benedictine Fathers and where signs on the grounds encourage quiet contemplation.
What makes it different: Infinite Monkey Theorem proclaims that it represents a counter-culture to other vineyards with its urban location, obsessive search for the best grapes, delicate winemaking process and involvement in shaping the local community that surrounds it. The name itself is testament to this, as is its especially popular, lightly carbonated cans of wine (perfect to bring along for a mid-hike picnic).
Tours: By appointment
What makes it different: Augustina's motto says it all: "Dedicated to making wine that goes with backpacking adventures, raucous poker parties, family barbecues, good mystery novels and gingersnaps." In addition to this quirky (and Colorado-like) perspective on wine, famed winemaker Marianne blends grapes sourced from Colorado's eastern plains all the way to the Western Slope — representing the best that the state has to offer.
What makes it different: It's tough to stand out in Colorado's burgeoning wine country, but Colterris does it by offering standout vintages as well as events like yoga in the vineyards. Or skip the stretching and walk in at one of their two Palisade locations. We recommend the cabernet sauvignon and the pinot verdot.
Tours: By appointment
See a complete list of Colorado wineries
Want More?
Wine your way around Colorado
Sip along the Colorado Spirits Trail
Find the perfect Colorado beer and food pairings