Crowley
Crowley is situated in farming and ranching land in the heart of the eastern plains.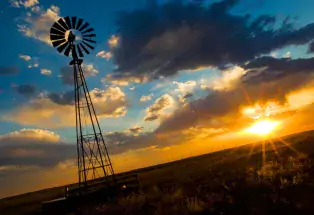 603 Main Street, Suite 2, Ordway, CO 81063
300 Main Street, Crowley, CO 81033
This tight-knit town is proud of its agricultural roots and frontier history. A lovingly restored elementary school in town was transformed into the Crowley Heritage Center, and has since been placed on the national and state list of historic sites. The Heritage Center is a dual-purpose facility, housing community events and acting as the Crowley County Heritage Museum.
Nearby Lake Henry and Lake Meredith offer camping, boating and fishing. State Highway 96 winds through Crowley and the surrounding county and is part of the TransAmerica Bicycle Trail's Prairie Horizons portion.
Other Cities in the Region