Ordway
The cozy county seat of Crowley County in southeast Colorado, Ordway is primarily an agriculture-based community. Area farms grow corn and alfalfa with some melons to boot. Cattle ranching has also grown in the grassland area.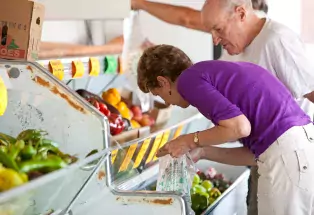 Ordway's Main Street still exudes old-time charm with a main thoroughfare that features a couple of all-American sit-down eateries in addition to a bakery. A grocery, pharmacy and a couple of second-hand stores complete the mix of shops. Two parks, one on the north and one on the south side, frame downtown, and a one-mile nature trail also begins off Main Street near the middle school.
To learn more about the history of Crowley County, head five miles west to the Crowley Heritage Center and Museum. For years residents collected historical items from around the county, and the museum is a shining example of their passion for preserving the past.
Ordway is also close to several fishing holes — Lake Meredith, Lake Henry and the Ordway Reservoir. Ordway's top festival occurs each July when the whole town meets at Conestoga Park for a community fair featuring barbecue, homemade pies, rodeo, mud races and a beer garden.
Other Cities in the Region