31 Things That Will Make You Love Fort Collins
Here's a list of 31 things to do that will make you love Fort Collins. These are just a snippet of what you'll find in Fort Collins, because it could have easily been in the hundreds. Just ask any local and they'll have plenty more you can add.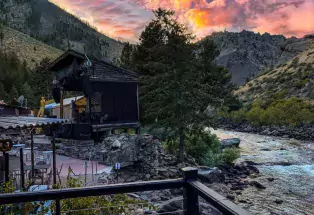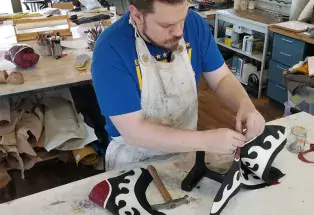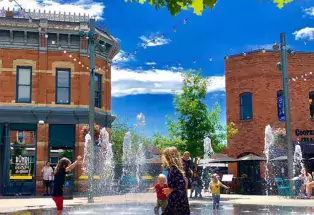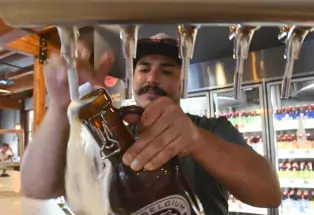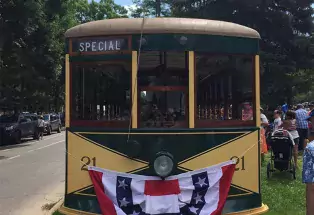 1. 

Take in the Natural Beauty of Horsetooth Reservoir
Horsetooth Reservoir is one of Colorado's most beautiful outdoor paradises and it's located just minutes from Old Town Fort Collins. The reservoir is a beloved recreation spot for activities such as fishing, swimming, boating, stand-up paddleboarding, sailing, water skiing and camping. Miles upon miles of trails surrounding the reservoir are ideal for mountain biking, horseback riding and hiking. The east side of the reservoir also serves as one of the best spots in Colorado for bouldering. 
2. 

Marvel at the Scenery of the Cache La Poudre River Canyon
The Cache la Poudre River (pronounced poo-der) is one of the most popular attractions in Fort Collins, and it just happens to be Colorado's only nationally designated Wild & Scenic River. Not to mention, Colorado Hwy 14, which runs alongside the river, is a designated Colorado Scenic and Historic Byway.
The Poudre is a haven for outdoor fanatics, offering activities like whitewater rafting (class III-IV rapids), hiking, biking, camping, kayaking and fishing. When winter rolls around, the Poudre is home to sports like snowshoeing, cross-country skiing and snowmobiling.  
Why does the river have such an interesting name? According to the story, the Poudre River was the place where French-Canadian trappers hid their gunpowder during a raging blizzard in the early 1800s. The name Cache la Poudre is a French phrase which signified where the powder was hidden. Find other outdoorsy things to do in Fort Collins
3. Sip & Savor at More Than Just One Craft brewery
Did you know Fort Collins is home to more than 21 craft breweries? Headlined by New Belgium Brewing Company and Odell Brewing Co., the Fort Collins craft beer scene truly is something at which to marvel. This is why Fort Collins is referred to as the Craft Beer Capital of Colorado.
4. Explore the Cargo Containers at The Exchange
The Exchange, located at 200 North College Avenue in Old Town, features food and craft beverages served from shipping container cars. Churn, an endeavor from Little Man Ice Cream, anchors the open-air central quarter.
Other great establishments housed at the Exchange include Chick'nCone, where the fried-chicken-stuffed waffle cones are king; Vatos Tacos and Tequila, featuring tasty street tacos; Italian flatbread sandwiches at La Piadina; and the Burger Lab, which dishes up unique burger combos. Sample tasty brews at the Crooked Stave Artisan Beer Project or local spirits from CopperMuse Distillery. For entertainment, play a round of indoor mini golf at Old Town Putt.
5. See the Botanic Gardens & Butterflies at the Gardens on Spring Creek
The Gardens on Spring Creek underwent an extensive renovation and remodel. Kids and adults alike will fall in love with the added Conservatory Butterfly House, a 1,500-square-foot glass enclosure that's the first and only permanent facility of its kind in Northern Colorado. It features up to 400 free-flying North American butterflies. Additionally, the Gardens on Spring Creek hosts outdoor concert series, classes and seasonal events like Pumpkins on Parade and Garden of Lights.
6. See Washington's
Visitors and locals alike are buzzing about Washington's, one of the newest music venues in town and the anchor for an ever-growing music scene. This Old Town Fort Collins landmark was purchased by the Bohemian Foundation and renovated with a state-of-the-art sound and lighting system to host acts big and small.
7. Smell the Blooms at Colorado State University's Annual Flower Trial Garden
The Colorado State University Annual Flower Trial Garden truly is a utopia and is one of the most beautiful areas in Fort Collins. The garden is open daily from May through September (sometimes October if the weather holds out) and is free to the public.
8. Take in Some History at the Avery House
Franklin Avery is the man to thank for the wide streets of Fort Collins, as he surveyed the town in 1873. Avery later founded First National Bank and was a leading force in the water projects that were responsible for the agricultural scene in northern Colorado. In 1879, Avery built his family home on the corner of Mountain Avenue and Meldrum Street where it remains to this day. Tours and special events are held at this historic landmark. You especially don't want to miss their 4th of July Celebration.
9. Visit the Museums & Art Galleries
Fort Collins is the cultural hub of northern Colorado. The city is full of so many great museums and art galleries that it's hard to choose just one to visit. Here's a list of all the can't-miss places to take in some cultural experiences:
Explore more of the Fort Collins art scene
10. Take a Ride on Birney Car 21 Trolley
The Birney Car 21 Trolley is the only original restored city streetcar operating in the western U.S. today. Car 21 was restored to its original 1919 condition by the volunteer-run Municipal Railway Society. Additionally, Car 25 was recently unveiled after being restored to its 1951 condition. The trolley makes a 3-mile round-trip ride from City Park to Old Town on weekends and holidays in the summer.
11. Cool Off at City Park
City Park is located near downtown Fort Collins and home to Sheldon Lake as well as City Park Pool (open Memorial Day to Labor Day). This fantastic green space offers beautiful surroundings and access to Sheldon Lake for fishing, riding a paddle boat and sometimes ice skating in the winter. Take a self-guided tree tour at the park, which boasts over 200 tree varieties.
12. Hike Greyrock & Take in the View
Simply put, Greyrock is unbelievable. This fantastic hike in Cache la Poudre River Canyon is less than 20 minutes from Old Town Fort Collins. This moderate hike has two trail options: the Meadows Trail (approximately 7.4 miles round trip) and the Greyrock Summit Trail (approximately 5.5 miles), which both offer stunning views. The elevation gain on this trek is nearly 2,000 feet with the summit sitting at 7,480 feet above sea level. It's definitely a bit of a challenge and comes with a little bouldering toward the end, but the payoff is worth it as it offers outstanding 360-degree views of Poudre River Canyon.     
13. 

Hike Arthur's Rock & Check Out the City's Skyline
Set with the stunning natural background of Lory State Park, Arthur's Rock offers some of the most magnificent views of Horsetooth Reservoir and the city of Fort Collins. Arthur's Rock is a quick drive from Fort Collins and is also a relatively short, intermediate hike. This approximately 2-mile trail bends through open meadows and along brilliant mountain views on the way to the summit of Arthur's Rock, which ascends to an elevation of 6,780 feet. There's also a fantastic natural stairway leading to the top of the rock, which provides a perfect setting for a picnic if you pack a lunch.
14. Visit the Farm at Lee Martinez Park
The Farm offers hands-on experiences for all ages. It's a wonderful family-friendly attraction unique to Fort Collins and offers kids the chance to learn about animals and farm life. Discover more family-friendly things to do in Fort Collins
15. Take a Stroll Through the Oval
Home to 100-plus-year-old Elm trees, the Oval truly is a must-see spot on the Colorado State University campus.
16. Explore Old Town
Old Town Fort Collins is designated as both a national and local historic district with 28 historical buildings. You may notice an uncanny resemblance to Disneyland's Main Street, U.S.A. when walking the streets of Old Town. We're proud to say that the iconic Disneyland street was modeled after Fort Collins. Old Town is full of local boutiques, cafes, antique shops, retail stores, restaurants and candy shops.
Pro tip: Be sure to travel by alley when you're in the downtown area to enjoy local art, beautiful flowers and an enchanting string-light ambiance.
17. Play One of the Pianos About Town
One of the most beloved forms of public art in Fort Collins is the Pianos About Town. More than 100 pianos have been painted and placed into rotation at sites throughout Fort Collins. Feel free to seek them out and give them a play. It's not uncommon to pass by and see amateur (and pro) piano players making beautiful music across the city.
18. Try a Food Truck
Fort Collins boasts a burgeoning food truck scene. Select Tuesday nights in the summer, these restaurants-on-wheels gather in City Park to serve up tasty treats at the Food Truck Rally. You can also find them at many local breweries.
19. 

See a Show at the Holiday Twin Drive-In Movie
Did you know Fort Collins is home to the Holiday Twin Drive-In, one of six drive-in movie lots left in Colorado and only one of less than 350 left in the entire country? Double features grace the screen from May to September.
20. 

Take in Some History at Jessup Farms Artisan Village
The Jessup Farm Artisan Village plays host to businesses focused on handcrafted and locally sourced products. This farm was one of the Fort Collins Urban Growth Area's best preserved and most intact farm complexes with rebuilt and remodeled chicken coops, a loafing shed, a saddle shop, an old barn and a farmhouse. The Jessup Farm received landmark preservation designation from the city, state and federal governments. It's located south of the intersection of Prospect and Timberline on the east side of the road.
21. 

Jam Out at an Outdoor Concert
Fort Collins loves its music scene and for good reason. Outdoor concert series typically kick off in May and last all the way through October. Festivals, events and other outdoor programs typically include live music, so you can catch some tunes outside nearly year-round in Fort Collins.
22. 

Search for Famous Faces in Jazz Alley
Jazz Alley is home to a beautiful painting created by local artist Terry McNerney. This mural is in a hidden alley off Mountain Avenue and Walnut Street, next door to the Food Co-op. It features famous people throughout history.
23. 

Go on a Tour
Experience Fort Collins via a private or self-guided tour. Front Range Ride Guides specializes in guided mountain bike tours and private skills clinics. Beer and Bike Tours offers day tours where you can cruise between breweries by bicycle.
If an art tour sounds more appealing, you can take a self-guided art tour of the Transformer Cabinet Murals and Pedestrian Sidewalk Pavers. Known for their ghost tours, Fort Collins Tours offers haunted pub tours as well as walking history tours. And if food is your thing, check out Old Town Food Tours to give you a true taste of Fort Collins. 
There are also a lot of self-guided tour brochures available at the downtown Fort Collins Visitors Center on Mountain Avenue.
24. 

Take in the Beauty of Soapstone Prairie Natural Area
Soapstone Prairie Natural Area is an astonishing wide-open landscape spanning nearly 19,000 acres. It's home to miles-upon miles of trails, extensive and diverse archaeological history and many plants and animals. It's a particular can't-miss stop for birders, who flock (pun intended) to this area to spot rare birds.
At Soapstone, two types of wildlife that have been reintroduced to their natural habitats — the American Bison and the Black-Footed Ferret.
The most popular site here is the Lindenmeier archeological site, which is a National Historic Landmark. Excavations at the site show there were people living in North America dating back as far as 10,000 years ago.
25. 

Hop on a Horse 
Visit Sundance Trail Guest Ranch, a dude ranch in Red Feather Lakes, for an authentic horseback riding experience. Around an hour's drive from Fort Collins, this guest ranch offers horseback riding adventures with experienced wranglers.
26. 

Run Through the Splash Pad in Old Town Square
This splash pad is located centrally in Old Town Square in historic downtown Fort Collins. Bring your kiddos to join the dozens of children that frequent this area in the summer when they're looking to cool off for free.
27. 

Book a Stay at the Armstrong Hotel
The Armstrong Hotel has been in the Fort Collins community for 100 years. In 2019 the hotel updated its guestrooms, public spaces and its beloved Ace Gillett's underground speakeasy cocktail and music lounge. They've also added an Ace Cafe that offers outdoor seating. It's the quintessential boutique experience in downtown Fort Collins. Check out other cool places to stay in Fort Collins
28. 

Go Play at Twin Silo Park
Located in southeast Fort Collins, Twin Silo Park is a 54-acre park featuring a fantastic playground that reminds visitors of the area's farming history. Along with a zipline and unique play structures, the playground has two towering 50-foot silos with the tallest slide in Fort Collins traveling between them.
29. 

See a Concert at the Mishawaka Amphitheater
The legendary Mishawaka Amphitheatre has stood on the banks of the Cache la Poudre River for over 100 years. The Mish, as the locals call it serves as an incredible music venue, restaurant and bar. It's located in the beautiful Cache la Poudre Canyon just 10 miles northwest of Fort Collins.
30. 

Make Your Own Kicks at Colorado Shoe School
At Colorado Shoe School, you can design and create your very own custom shoes in a sustainable way. Shoe materials include repurposed leather destined for the landfill and recycled sole options ranging from bike tires to rubber flooring and rescued conveyer belts. Attendees are invited to build one-of-a-kind footwear during one-day (sneakers), three-day (wet lasted shoes) or five-day (shoe or boot) workshops.
31. 

Marvel at the Beautiful Design of the Elizabeth Hotel
The Elizabeth Hotel in Old Town (111 Chestnut Street) pays tribute to FoCo's deep-rooted music scene. A musical theme permeates this modern-luxury hotel with record players in the guest rooms, a piano and jazz music at the rooftop Sunset Lounge and live rock 'n roll sets at The Magic Rat. Don't miss this hip hotel's three over-the-top themed suites: Beer & Bike, Music, and The Green and Gold Room.
The Emporium: An American Brasserie, located inside the hotel, offers everything from gourmet sammies and grilled pizzas to charcuterie platters and signature dishes made using locally sourced ingredients.
Want More?
Request your free Fort Collins Visitors Guide
Find more things to do in Fort Collins
Discover more family-friendly attractions in Fort Collins
A version of this article originally appeared on visitftcollins.com.